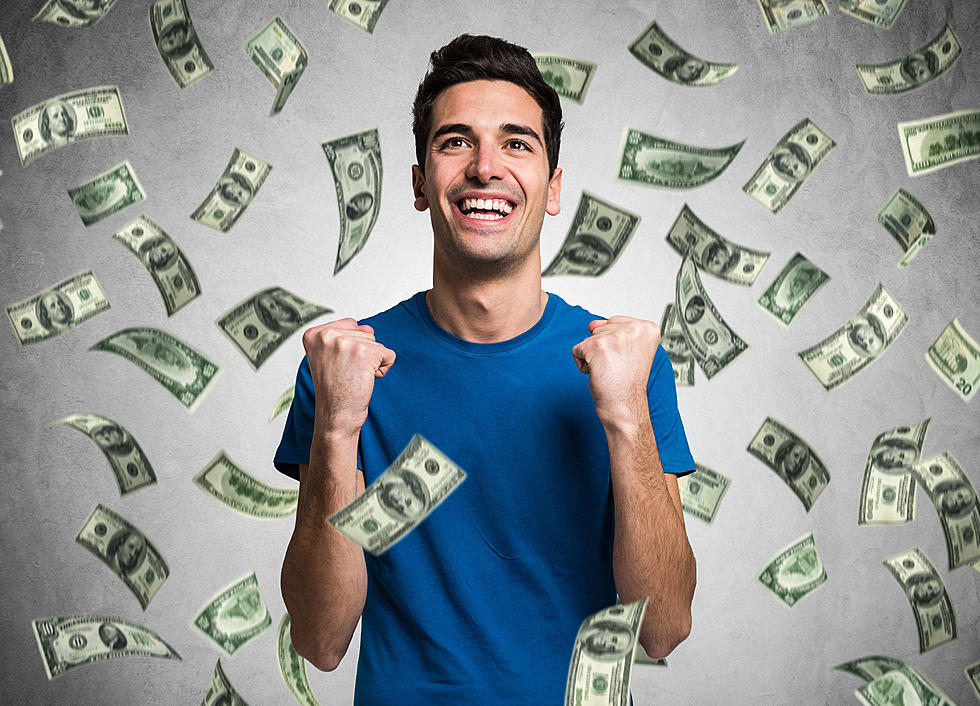 Someone in Belton Better Claim the $225k Lottery Ticket They Bought at H-E-B
Getty Images
If you recently bought a lottery ticket at the H-E-B in Belton, you may want to check on it. You could be $225,000 richer and not even know it.
Check Your Pockets
Our partners at News 10 report that someone out there bought a Texas Two Step ticket at the H-E-B located at 2509 North Main St. in Belton.
I hope they didn't lose it or leave it in their pants pocket during a wash, because it's now worth some serious cash!
Winning Numbers
The ticket reportedly matched all four numbers drawn - 16, 21, 26, 32 - and a bonus ball, 19.
If those are your lucky numbers, you'd better find that ticket!
Somewhere Out There
The winner hadn't come forward as of Wednesday. Man, are they in for a surprise.
Hopefully they see this article and claim the prize in time. You have 180 days from the date of the winning drawing to cash in.
That's Me! How Do I Claim My Money?
For a prize this size, you'll need to reach out to the Lottery Commission in Austin, or fill out this form and mail it to Texas Lottery Commission / ATTN: Austin Claim Center
PO Box 16600 / Austin, TX 78761-6600.
If you have any questions, give them a call at 1-800-37-LOTTO.
You Could Be Next
The next Texas Two Step drawing is tomorrow (Thursday, August 19). You could win $200,000. That buys a lotta stuff at H-E-B!
Do You Play the Lottery?
Confession: I don't play the Lotto. It's one of those things I don't think about too often, plus I don't have the best luck anyway.
However, I have a friend who's only bought two scratch-off tickets in his life, and he won $500 both times. I was with him on both occasions. So...maybe I'm a good luck charm?
Nawwww. Knowing my luck, I'd somehow end up owing $200,000.
Best of luck to everyone who plays, though!
21 Texas Towns Outsiders Can't Pronounce
Test Your Texas: How Many of These Jeopardy! Questions Can You Answer?
Jeopardy! as we know it has been on the air since 1984, but the show got its start way back 1964.
Over the decades, the writers have managed to keep coming up with challenging questions to test the intellectual might of America's best and brightest (and sometimes softball questions for celebrities).
Texas is a place packed with personality, culture, and history, and there've been hundreds of questions/answers about the Lone Star State. Let's take a look at a few recent ones, and keep an eye out because we'll add more soon to test your Texas trivia skills and challenge newcomers.
How many of these can you get right without Googling?