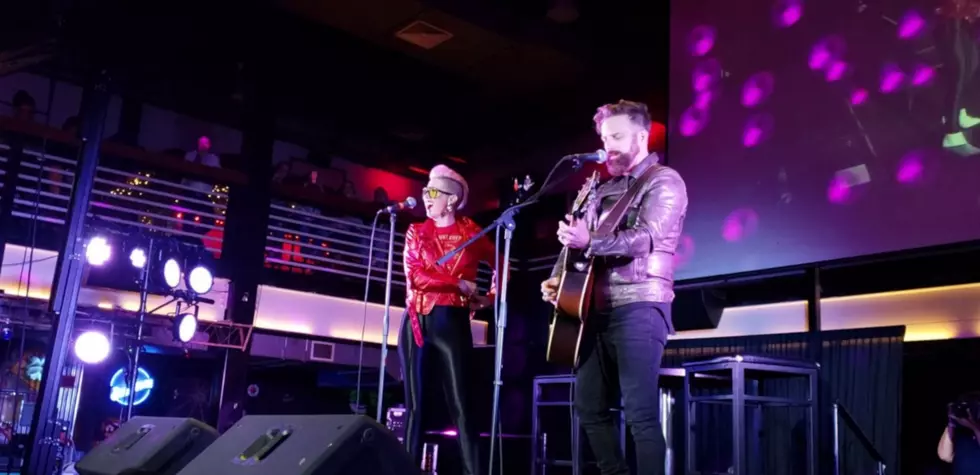 Listeners Met Keifer Thompson at Starlite Station in Killeen
Townsquare Media
Friday night was one for the Killeen night life history books, as Thompson Square and special guest JJ Brown took the stage live at Starlite Station.
Our friends at Starlite Station and Pizza Hut put together a fantastic show to celebrate the return of one of the city's favorite night clubs, and a few US 105 listeners got to meet Keifer Thompson backstage. (See the photos below.)
Enter your number to get our free mobile app
Where was Shawna? Well, she got the gunk that's been going around and didn't want to get our guests sick, the poor thing.
Shawna was a trooper on stage though, powering through and singing her heart out for the fans during an intimate acoustic set mere feet above the dance floor. If you're reading this Shawna, we hope you're feeling better and thank you for the energy, humor, and positivity you brought to the show despite being under the weather. A few fans did bump into her backstage though, and she was able to get some pics with them before heading back to the hotel to recuperate.
A special thanks to JJ Brown as well. He did a wonderful acoustic set as well and got the crowd revved up. His music is soulful and fun, and you can hear more of his work here.
Thank you to everyone who came out to welcome back Starlite Station and make memories with us. We hope you had as much fun as we did!
If you haven't been to Starlite Station in a while or at all, I can't recommend it enough. It boasts a nice, big dance floor, a laid back atmosphere, friendly staff, and sooooo many bars. Seriously, you are never more than a few feet away from your next drink, and they have specials every week. There's plenty of room to play pool and just lounge with your friends while you enjoy the music, too.
Without further ado, here are the VIP Meet & Greet photos from Friday's show.