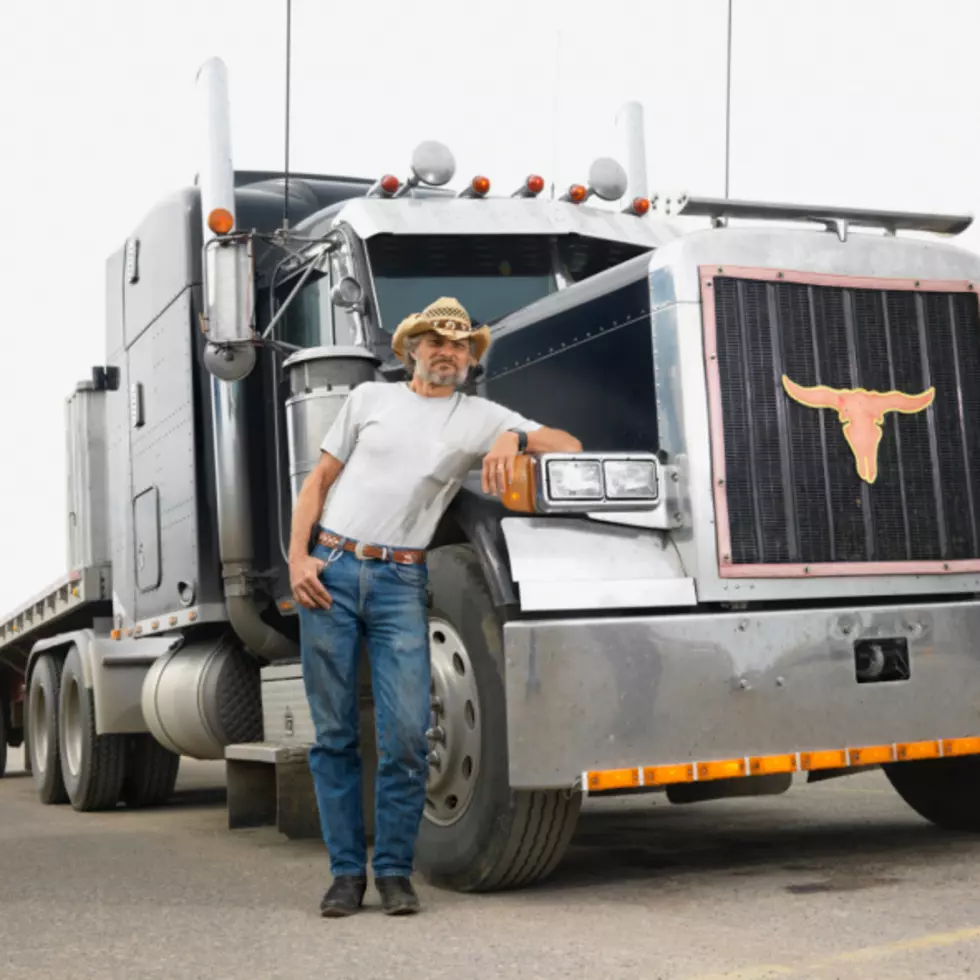 10-4 There Buddy, You Want to be a Truck Driver? Texas Needs You!
fuse
If you've always dreamed of life on the road, there's a big demand for truck drivers in the state of Texas.
Supply chain issues that have affected stores and restaurants have led to a Texas truck driver shortage. KXAN-TV talked with Community Truck Driving School Operations Manager Eldon Featherson. He tells the station that trucking companies are offering lots of jobs to potential drivers.
According to KXAN-TV:
"Nobody's applying for these jobs, and (the companies) don't understand why," Featherston said. "The money is out there to be made."

According to the U.S. Bureau of Labor Statistics, as of July, roughly 33,000 trucking industry jobs remained unfilled from pre-pandemic levels. There was already a shortage before COVID-19.
What an opportunity this is for kids getting out of high school. How would you like to have a good career for the rest of your life? You don't even need a college education. You can see the world.
There is one negative, though. You can't stop at Buc-ee's. Yeah, they don't allow big rigs in their parking lot. But you can go to Flying J's. And there are some truck stops that have movie theaters, barbershops, dentists, and more! Who knew?
And you can also get a CB handle. CBs were the cell phones of the 70s. Go back in time and ask fellow truck drivers, "what's your 20?"
It's a good life and you can have it, plus you can be helping the Lone Star state with our truck driver shortage and get on the road right out of truck driving school. There are some entry-level truck driving jobs paying up to $85,000 a year!
So, have you ever wanted to be a truck driver? Are you ready to hit the road and see the world? Let us know on Facebook or on our station app.
10 Cheapest Texas Getaways
June 18 was National Wanna Get Away Day, and it got us to thinking of where Texans can get away from it all this summer and have a great time without breaking the bank.
The Hidden Life of Chillicothe, the Littlest "Big Town" on US-287
If you've driven between Amarillo and Dallas at any point of your life, you've gone through Chillicothe. This sleepy town seems nearly abandoned at first glance.....but wait! There's a little glimmer of life in there yet....Take a look at what's stirring within the Iris Village.
RANKED: Here are the most popular national parks
To determine the most popular national parks in the United States, 
Stacker
 compiled data from the 
National Park Service
 on the number of recreational visits each site had in 2020. Keep reading to discover the 50 most popular national parks in the United States, in reverse order from #50 to #1. And be sure to check with individuals parks before you visit to find out about ongoing, pandemic-related safety precautions at 
www.nps.gov/coronavirus
.