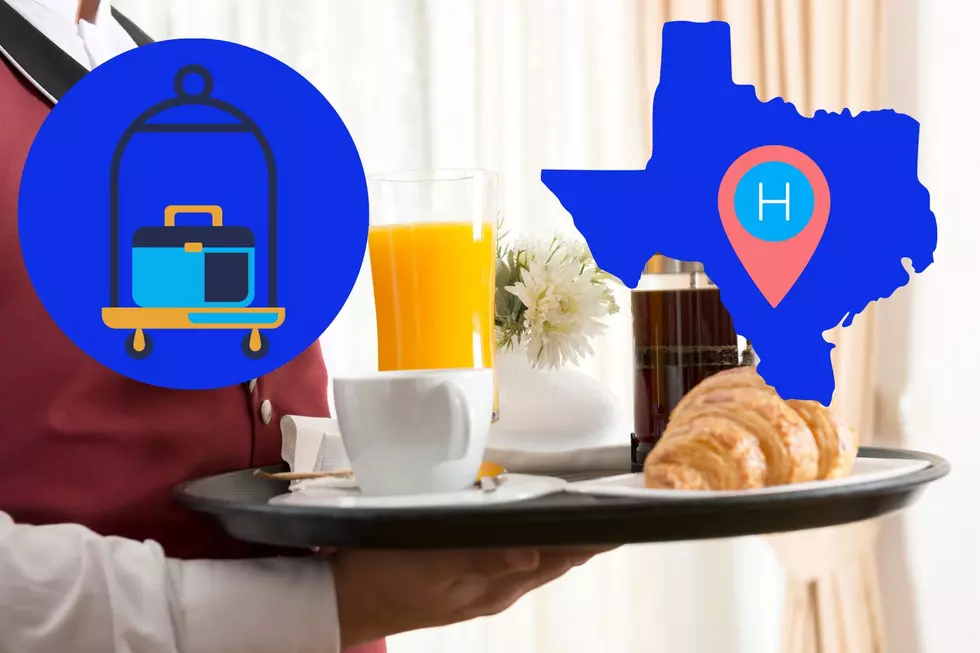 One of the Top 20 Hottest New Hotels Is in Central Texas
Canva
TripAdvisor has dropped a list of 20 new hotels that need to be on your bucket list, and four of them are in the Lone Star State. A Central Texas location made it into the top 10 -- and would be the perfect spot for a staycation.
Four Texas hotels were included on the list of TripAdvisor's 20 Hottest New Hotels in the U.S. for 2022 as part of this year's Travelers' Choice Awards, based on the latest reviews of new hotels. Let's dive into the bottom of the list and work our way to the top.
Hottest New Hotels in Texas
At #20, the Cotton Court Hotel in downtown Lubbock has a lot to offer, especially for Texas Tech visitors, since the university is only one mile away.
According to the hotel's website, Cotton Court has a design based on Lubbock's history in the cotton industry and the area's Great Plains roots. It has an 'Excellent' ranking on TripAdvisor, with a 4.5 out of 5 score.
A New Riverwalk Hotel
San Antonio's Thompson Hotel - Riverwalk was ranked #12 on the list.
It's an impressive spot, and TripAdvisor shows the Thompson as #3 out of 397 hotels in San Antonio. The website describes it as boutique hotel, located just steps from the historic Alamo, the San Antonio Museum of Art, and the Tobin Center for the Performing Arts.
A Central Texas Hotel With Style
A Top Place to Stay in Houston
The Blossom Hotel Houston opened last year and is the highest-ranked Texas hotel on TripAdvisor's list at #8. Located by Texas Medical Center and Galleria Houston, the Blossom Hotel offers some luxury amenities and services, like the Peloton Fitness Center and onsite Mercedes-Benz shuttle.
You can see TripAdvisor's full list here.
This Awesome Treetop Dome Airbnb in Marble Falls Is Perfect for Nature Lovers
If you always dreamed of having a summer sleepover in an awesome tree fort, here's your chance. This beautiful
Airbnb in Marble Falls
lets you live your childhood dream with all the comfy adult amenities.
This Texas Hobbit House Airbnb Is A Perfect Weekend Getaway Spot
For decades, people have dreamed of getting away to the Shire and relaxing in the comfort of Bag End. Imagine sitting by the fire with Bilbo, Frodo, Sam, and Gandalf and enjoying a pipeful of Old Toby with a bottle of Old Winyards.
While you can't recite ancient Elvish and open a mysterious door to Middle-earth, you can stay in a comfy hobbit hole right here in Texas. This
Hobbit House Airbnb
is a great place to kick your feet up (hairy or otherwise) and enjoy some lazy R&R, but make sure you show some Dwarvish courtesy and wash the dishes after, eh?
No Fares Needed: Go Back to School With This Bus Airbnb in Austin, Texas
When all of us were younger, we dreaded getting on the school bus, so why is this unique
Airbnb
in Austin, Texas so charming? The wheels on this bus don't go 'round and 'round, but board it and you'll be on the fastest route to rest and relaxation.