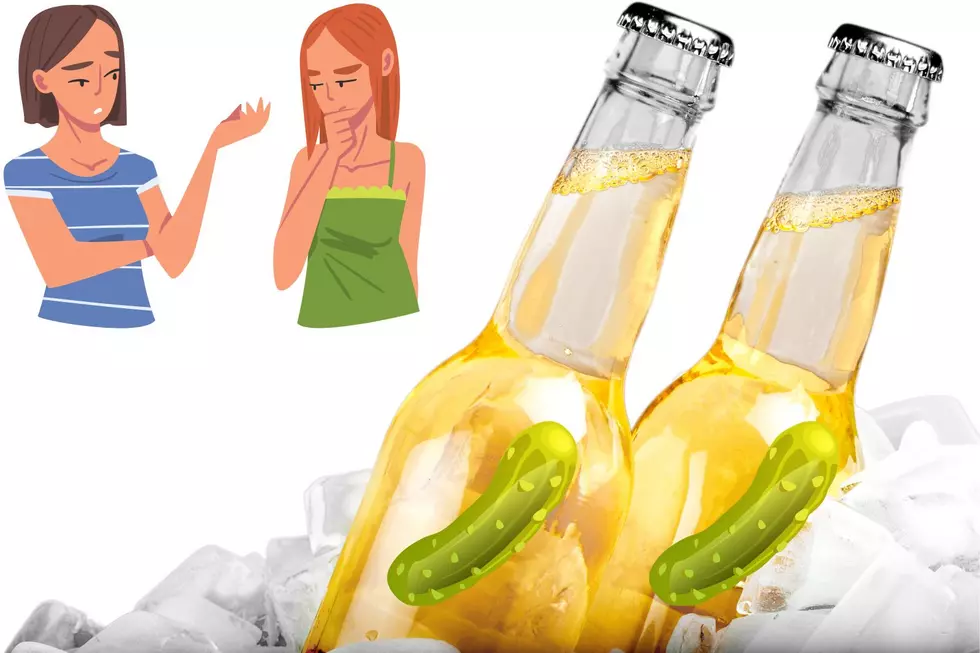 A Pickle Beer? Texas Brewery To Sell Twelve Pack of Weird Flavors
Canva
It's interesting to think about how some things that shouldn't mix well somehow manage to work. Like a grass soda for example. Who thought grass would make a good soda anyway?
But when a weird idea works, other weird ideas pop up hoping to succeed. It looks like another one of these ideas has shown itself. And somehow, the idea comes from a brewery I've actually talked about befor - this time with less hot dogs.
Wait, what do we mean by hot dogs?
Well it turns out that the company that made the hot dog seltzer, otherwise known as the glizzy seltzer, has made another monumental alcoholic drink choice. Martin House Brewing is now going to offer their pickle beers in a 12 pack, sans the brine of course. However there's not just one flavor to partake in - there are four.
Four different flavors of pickle beer?
Somehow yes, there are four different flavors of the beer. According to San Antonio Current, the four flavors are:
- Spicy
- Bloody Mary
- Chamoy Drip
- Bread-N-Butters
Now what Chamoy Drip and Bread-N-Butters will taste like we have absolutely no idea. Honestly it almost sounds like it should taste like a bread roll instead of a beer.
So how does one get to try these?
Well, currently one city in the state of Texas might be able to get to experience these drinks. San Antonio H-E-Bs and liquor stores will have it in stock. The rest of the state may have to wait, or those wanting them might have to drive to San Antonio to get their hands on it.
Would you try this pickled drink? Let us know by sending a message using the chat feature on our FREE station app!
Bet You Didn't Know: 10 Bizarre Texas Laws Still on the Books
Many states still have strange laws on the books that aren't enforced or taken seriously anymore, and Texas is no exception.
Most of these laws are just funny now, but at one time, there was a valid (or at least somewhat valid) reason for them to exist.
Let's take a look at 10 of the weirdest ones in the Lone Star State.
Seashells By The...Forest? This Stylistic Airbnb is Bursting With Magic
Ever wanted to live in a seashell? Now you can! Mermaids aren't included, sorry for the inconvenience.
Check Out This Giraffe Mansion in in Fredericksburg, Texas
If you've never heard of a giraffe mansion, there's now one in Fredericksburg, Texas. Let take a look at this very unique experience.