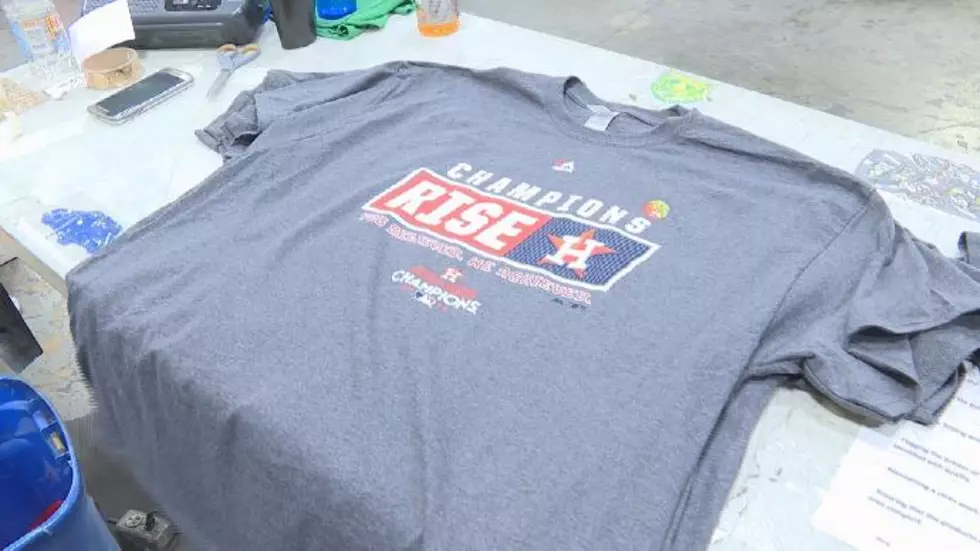 Astros Gear Hot Off The Presses
Rhyan Henson, KWTX
With the Houston Astros becoming World Champions against the Los Angeles Dodgers in a Game 7 World Series clinching win Wednesday night, we know that fans will be flocking to get their hands on gear.
KWTX's Rhyan Henson reports that one Waco business started printing shirts the minute the Astros got the final out to win the World Series crown. QTI Promotions and Apparel is the name of the business that began printing these shirts the moment the Astros clinched the World Series.
Manager of QTI Promotions and Apparel, Jason Powers, said that his crew his going to finish up around noon on Thursday with 10,000 shirts printed for the public. Powers is a Texas Rangers fan, but was definitely excited to see a Texas team bring the championship home. Powers said, " fans can find the shirts at Academy, JCPenney and many other stores that sell sports apparel."