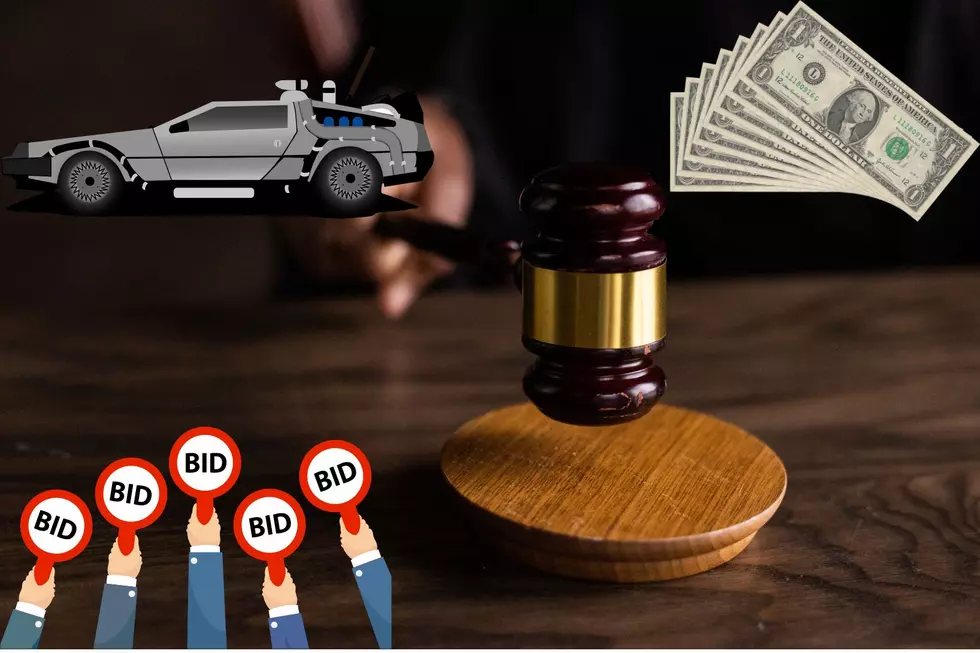 Auction Hits Over $8,800 An Hour: Auction House In Texas Sells Famous Movie
Canva
Vintage items always fetch a high price. Whether it be a shirt, a hat, or a famous movie poster. If it has a historical value to it, it will bring in the dollars.
Speaking of movie posters, something very rare sold recently. And in an age of all digital everything, it shouldn't be surprising that something like this sold for so much. After all, classic movies tend bring in the money.
MySanAntonio reports that a sealed copy of Back To The Future sold for an astounding $76,000 at auction! You may be asking how it sold for that much, and trust me, it wasn't just any old copy of the film.
This movie, in VHS form, is untouched. It's still in the original shrink-wrap. The original owner of the perfectly wrapped flick?
Tom Wilson, who played Biff Tannen, the main antagonist of Marty McFly. According to MySanAntonio, he even left a note for the winning bidder:
"This is a VHS tape of the first release of Back to the Future, sent to me by the studio at the time," Wilson went on: Since I knew that the VHS platform would be around forever, I saved it for later and now I can't find a VCR. Oh well. Enjoy!"
The man truly has a sense of humor. It even came with a photo of him holding the videotape up for grabs. Now the real question, how far do we have to back in time to get the film before him?
I think I just described a plot of one the movies didn't I...?
Hook 'Em! 7 Celebrity Graduates From University of Texas at Austin
When you think of the University of Texas at Austin, what comes to your mind first? Is it celebrities? Of course, some celebrities are more vocal than others about their alma mater. Matthew McConaughey lets everyone know where he came from, so no surprises there. The actor is also a Professor of Practice at the university's Moody College of Communication, and graduated in 1993 with a Radio/TV/Film degree from UTA.
Aside from McConaughey, you might be surprised at some of the famous people who picked up a degree in the Lone Star State's capital city.
Feeling Free? Clothing Optional Boat Airbnb Sets Sail in Terlingua, Texas
Feel like getting a full-body tan on a deserted island? This
stranded boat
may be the ticket you're looking for!
Check Out This Giraffe Mansion in in Fredericksburg, Texas
If you've never heard of a giraffe mansion, there's now one in Fredericksburg, Texas. Let take a look at this very unique experience.
Are You Moving To Temple, Texas? Be Aware of These Annoying Things
I was excited to move to Temple and start a new chapter in my life, and while life here's been good so far, the moving part...well, not so much. Here are a few things I learned that might help you out if you're looking to make this place home.