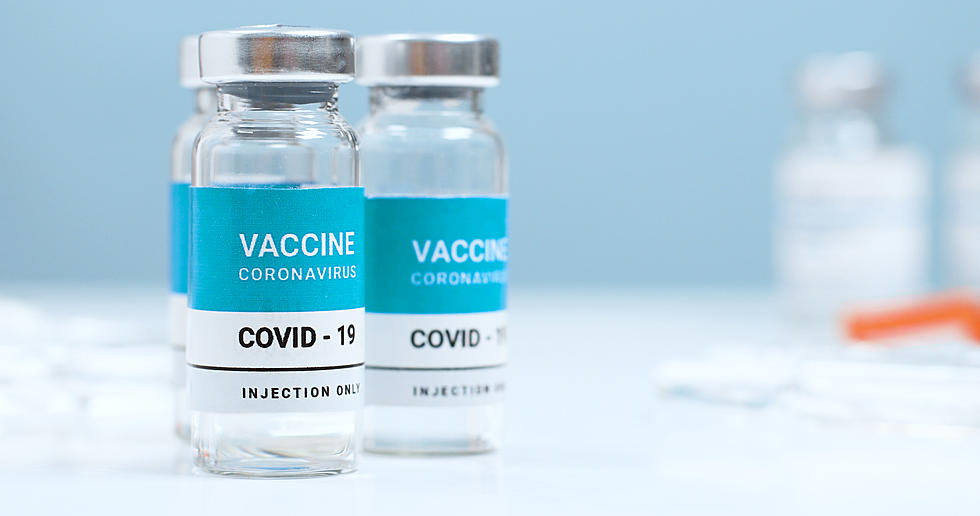 Belton ISD to Host More Free COVID-19 Vaccine Clinics
Getty Images/iStockphoto
On Monday, August 23, officials announced that Pfizer's COVID-19 vaccine has been fully approved by the FDA.
The timing is perfect, because Belton ISD is teaming up with the Texas National Guard to host another round of free walk-in vaccination clinics.
When and Where?
The two clinics are scheduled for Monday, August 30.
The first will be held from 8:30 AM to 10:30 AM at Belton ISD's transportation building, 1100 Industrial Park Rd.
The second will happen from 11 AM to 6 PM at the Pittenger Fine Arts Center, 400 N. Wall Street.
Who Can Attend?
Anyone age 12 or older who's interested in receiving the Pfizer COVID-19 vaccine is welcome to attend, but anyone under 18 will need a parent or guardian with them.
You do not have to be a Belton ISD student, parent, or employee to be vaccinated.
Do I Need An Appointment?
Nope! This is a walk-in clinic, so no appointment is necessary.
Can I Get Dose 2?
Yes! If you're due for Pfizer dose #2, just bring your vaccination card from dose 1 with you and they'll get you all set up.
Does Belton ISD Require the COVID-19 Vaccine?
No, there is currently not a COVID-19 vaccination mandate in Belton ISD. However, they're hoping these free events will encourage folks in Belton to get vaccinated to protect themselves and vulnerable people in the community.
"We hope all community members, not just those connected to Belton ISD, will take advantage of this opportunity if it's helpful to them," said Marylisa Fanning, director of Health Services in Belton ISD. "As a reminder, Belton ISD does not require staff or students to receive the COVID-19 vaccine, but we're happy to help make it available to those who want it."
"Our hope is that offering community-wide vaccine clinics at our facilities will make it easier and more convenient for community members to do their part and help stop the spread of COVID-19," Fanning said.  "We are thankful to have community partners come alongside us to help make this possible."
What If I Can't Make It?
The City of Killeen is offering free COVID-19 vaccines and testing this Thursday, Friday, and Saturday from 9 AM to 7PM at the Killeen Special Events Center, 3301 S. WS Young Drive. You don't have to make an appointment.
You can also text your ZIP code to GETVAX (438829) for a list of nearby locations to receive a COVID-19 vaccine, along with information on free childcare and getting a ride to a vaccination site. You can also call 1-800-232-0233 for the same information.
Here's What's Happening at This Year's Central Texas State Fair
After taking a year off in 2020, the Central Texas State Fair returns this September with everything you love about a rip-roarin' good time at the Bell County Expo Center! Here's your guide to the great shows, music, food, and rodeo action you expect as they do it big for 2021.
PICS: Check Out The Best Cosplay of Bell County Comic Con 2021
The 2021 Bell County Comic Con was another huge success. While the celebrity guests and panels are great, my absolute favorite part of the con is seeing all the fans who cosplay in tribute to their favorite characters. Let's take a look at some of this year's best!