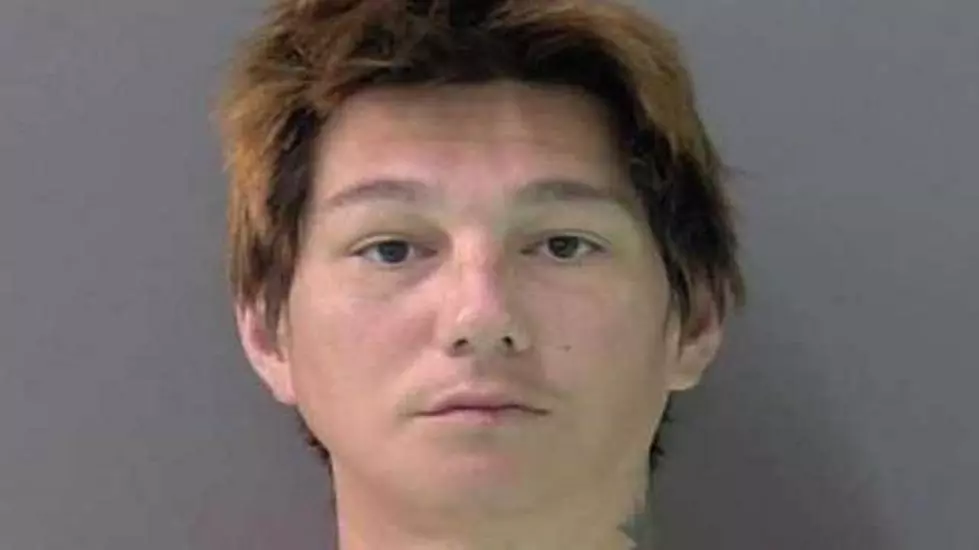 Belton Man Arrested For Allegedly Starting Cars and Flags on Fire
Via Bell County Jail
When you hate yourself, the last thing you want to see is a full-length mirror. I guess if you hate the country you live in, and you're too scared to leave it, then I guess the 4th of July could drive you a little batty. Or else you just drunk or high.
KWTX is reporting that a Belton man has been arrested on accusations that he set two vehicles on fire, as well as 4th of July Flags. He was jailed Tuesday in lieu of bonds that totaled $151,500.
Scott Ray Smith, 34, is charged with arson, failure to identify and criminal mischief.
Officers responded on June 27th to a report of a man setting a vehicle on fire in the 2100 block of North Main Street in Belton.
According to an arrest warrant affidavit, they found a Ford F-150 with flames at the gas cap and on the ground beneath it, and a Mercury Mountaineer with flames at the gas cap.
A witness told the officers that the man also pulled "4th of July flags" out of the ground and set them on fire, the affidavit says.
According to the affidavit, Smith was later spotted by police as he was walking on the I-35 frontage road and noted that he had a lighter with him.
A witness identified Smith, it seems, as the man who set the flags on fire.
If the stress of the holiday is getting to you, remember folks, the stress in lock-up might be worse. Just saying.