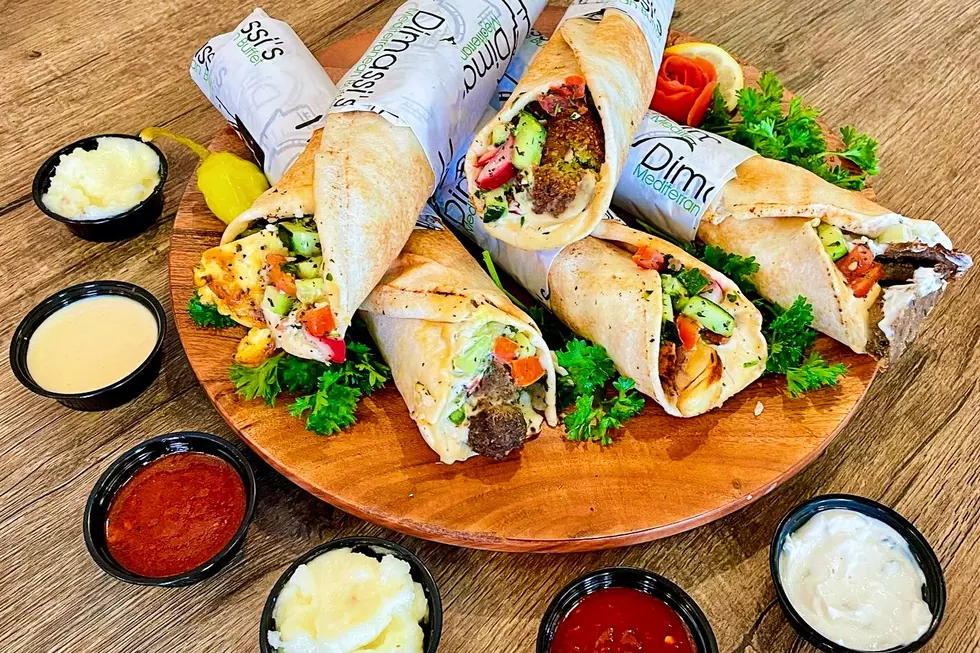 Want the Best Buffet in Texas? Head to Austin
Dimassi's Mediterranean Buffet in Austin
Yelp has become one of the biggest, and one of the most trusted, apps out there when it comes to restaurants.
Yelp is a great place to check out if you're looking for pizza, or a new favorite place to try out. And now, if you are looking to hit up a buffet while driving through the Lone Star state then you'll want to head to Austin for the best buffet in Texas.
According to Yelp, the award for best all you can eat buffet in Texas goes to Dimassi's Mediterranean Buffet in Austin.
There are several Dimassi's Mediterranean Buffet throughout central Texas, but according to Yelp, the one in Austin is the best. To determine this, Yelp identified businesses in the food and restaurants category on Yelp, with a large concentration of reviews mentioning "buffet," then ranked those spots using a number of factors, including the total volume and ratings of reviews mentioning "buffet."
Enter your number to get our free mobile app
Dimassi's Mediterranean Buffet, which has been open since 1992, offers a variety of traditional Mediterranean fare and is family owned and operated. Patrons can choose from some delicious rice and meats.
They offer fresh and homemade pita bread.
They also offer specials like $5.99 Wrap Wednesday.
And of course, they offer hummus.
Unfortunately for us in El Paso, we do not have a Dimassi's Mediterranean Buffet, but if you are looking for some Mediterranean food don't feel left out because the Sun City still has some great Mediterranean food to offer you at places like Nour Mediterranean, Ali Baba Mediterranean Kitchen and Zino's Greek and Mediterranean Cuisine.
El Paso Restaurants That Need To Open A 2nd Location We Can Enjoy
10 After Party El Paso Favorites