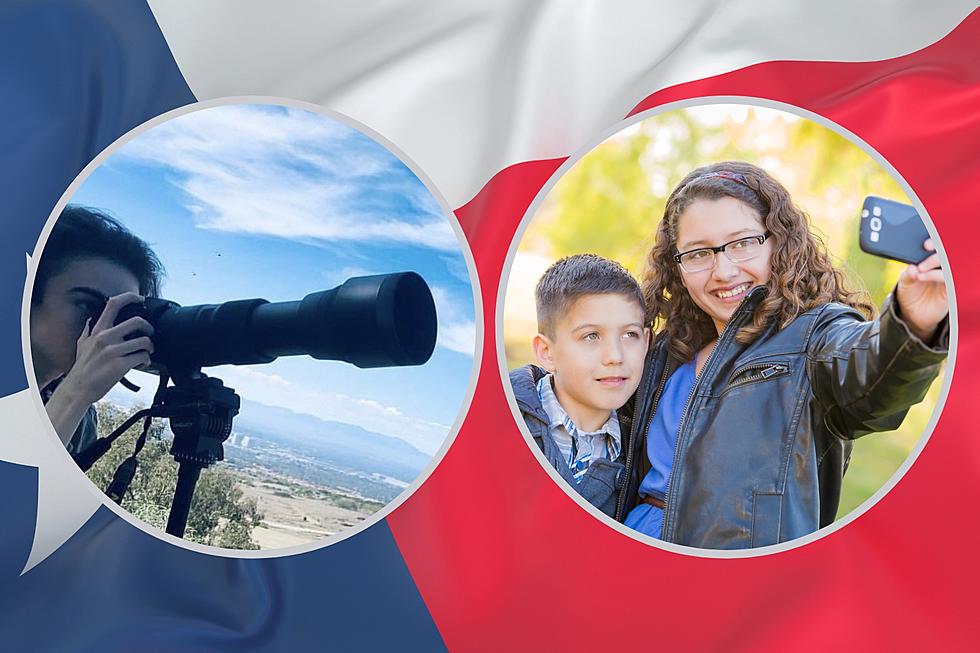 Did You Know It's Illegal To Take Photos At These Locations In Texas?
Photo: Daniela Wood/Canva
Cell phones are absolutely everywhere nowadays which means cameras are always at the ready. Almost every occasion imaginable can be captured in the moment nowadays. Taking photos on the fly is extremely popular, especially with younger folks. If you live with a teenager, you know what I'm talking about. Selfies, pictures with friends and family, the list goes on and on. I'm guilty as well. From pictures of good food and great drinks to nights out in Abilene with friends, it's great to be able to seal the moment with a snapshot or two.
A prime example happened to me just this past weekend. I traveled out of town to see some family and tour some unseen parts of Texas at the same time. We had pulled over for a short pitstop in a great shaded area complete with some railroad tracks right up close. A perfect spot to grab a scenic picture. Or was it?
DID YOU KNOW IT'S ILLEGAL TO TAKE PHOTOS AT THESE PLACES IN TEXAS?
In recent years, railroad tracks have been a popular spot to pose for senior pictures. I have also seen some bands go for that raw look by having their publicity photo taken from the tracks. However, according to Texas Penal Code 28.07, obstructing any railroad track to pose for a picture could get you in trouble with a fine or worse.
The code states:
A person commits an offense if the person:

throws an object or discharges a firearm or weapon at a train or rail-mounted work equipment;  or

without the effective consent of the owner:

Enters or remains on railroad property, knowing that it is railroad property;

Tampers with railroad property;

Places an obstruction on a railroad track or right-of-way;  or Causes in any manner the derailment of a train, railroad car, or other railroad property that moves on tracks.
Violations of the code can get pretty severe. Even first-time offenders who aren't aware of the legalities could face a Class C Misdemeanor. If there's damage to property or loss of life things escalate quickly, the worst of it being a felony in the first degree.
There are plenty of great places in Texas you can strike a pose for a picture. Unfortunately, railroad tracks and the area around them are off-limits. If you're looking for a gorgeous backdrop, waterfalls make some of the most beautiful photos that I've ever seen. Texas has quite a few you can take advantage of. Keep scrolling and you'll see what I mean.
10 Breathtaking Waterfalls in Texas
Did you know that Texas has quite a few waterfalls? Yep, we have more than just oil, horses, cows, and cactus.