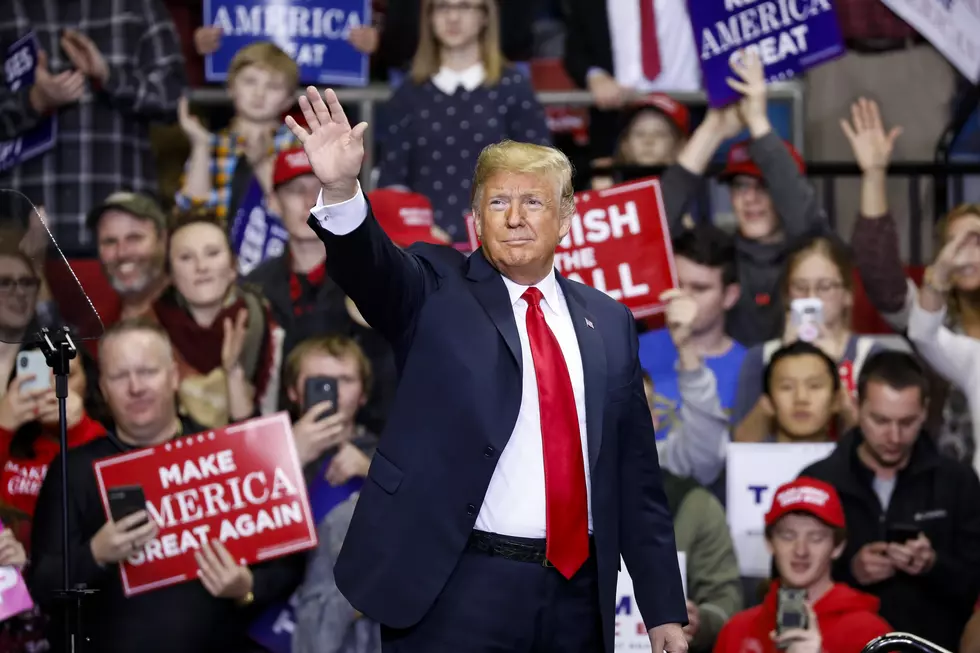 Should There Be a Donald J. Trump Day?
Getty Images
45th President Donald Trump's been out of office less than a month, and there are already a couple of state lawmakers looking to designate a holiday in his honor.
Weird times we're livin' in, eh?
If you'd told 16-year-old me that the guy who fired celebrities on TV every week would someday be the most controversial president of my lifetime, I'd have looked at you as if you'd just told me Jeff Probst would be Secretary-General of the United Nations.
But it happened (well, not the Probst thing, obviously), and though Joe Biden won the 2020 election, there are still millions of Trump supporters in the U.S. who aren't ready to say goodbye to 45.
Two such superfans are GOP Ohio State Representatives Jon Cross and Reggie Stoltzfus, who are looking to make June 14 'Donald J. Trump Day'.
---
---
If you're a Trumpaholic, you know his birthday is June 14. It also happens to be Flag Day, which The Columbus Dispatch reports doesn't sit well with at least one of Cross and Stolzfus' Democratic collogues, Representative Jeff Crossman.
"I don't like the idea of changing an existing federal holiday that honors the flag," Crossman told the Dispatch. "I think it's disrespectful. "
As the Dispatch points out, Ohio, California, and plenty of other states celebrate Ronald Reagan Day, so it's not unheard of for a former president to have a holiday designated in their honor. However, now's probably not the best time to float the idea of Donald J. Trump Day after the January 6 riot at the Capitol and with a post-presidency impeachment trial on the horizon. Maybe wait until the dust settles?
What do you think? If Texas lawmakers wanted to establish a Donald J. Trump Day, would you be for or against?
LOOK: 100 years of American military history