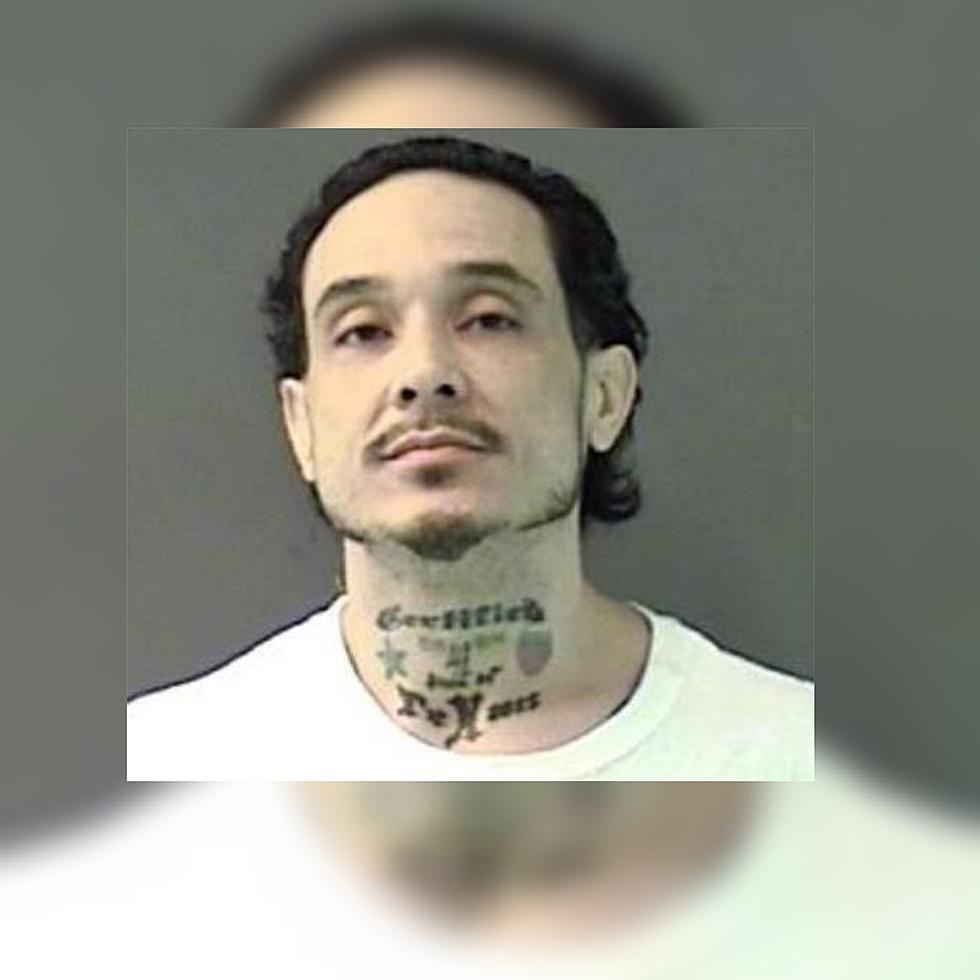 Don't Punch A Killeen Cop, You'll Get A Lengthy 60 Year Prison Sentence
Photo courtesy of Bell Countu Jail
You know those really obvious things that you shouldn't do in life? Yeah, well this guy tried one of them.
According to a report from the Killeen Daily Herald, Joseph Wayne Fegurgur, 36, was sentenced on Monday to 60 years in prison for assaulting a public servant.
The crime is a third degree felony, but was enhanced to a first-degree felony because of Fegurgur's long criminal history. Some folks really never learn.
The incident occurred back in 2017 after a housekeeper discovered "several 'lines of a white substance along with a glass pipe," in a room she was cleaning. The housekeeper informed her manager of the paraphernalia, who in turn reached out to local authorities.
When police arrived they spoke with the manager and reviewed photos of the scene that had been taken by the housekeeper. Police believed the room's occupants possessed illegal drugs, and went with the hotel manager to speak with them. When the hotel manager ordered the occupants to leave the hotel, authorities realized that Fegurgur had a warrant out for his arrest, and decided to attempt to take him into custody.
It was then that, "(The officer) struggled with the suspect, with the suspect striking (the officer) several times about the face and body," according to the affidavit. The officer was injured in his back and shoulders and also was cut above his eyebrow.
So not only did Fergurgur avoid arrest, but he assaulted an officer in the process. Really not the smartest thing to do.
10 Myths About Texas That Even Some Natives Believe
Everything's bigger in Texas, including the tall tales! Our state can seem pretty strange to people from far away, or even our immediate neighbors. There are several myths about Texas that range from quirky to fun and just plain ignorant and insulting, and even some people born and raised her believe 'em. Here are a few we can dispel today.
Test Your Texas: How Many of These Jeopardy! Questions Can You Answer?
Jeopardy! as we know it has been on the air since 1984, but the show got its start way back 1964.
Over the decades, the writers have managed to keep coming up with challenging questions to test the intellectual might of America's best and brightest (and sometimes softball questions for celebrities).
Texas is a place packed with personality, culture, and history, and there've been hundreds of questions/answers about the Lone Star State. Let's take a look at a few recent ones, and keep an eye out because we'll add more soon to test your Texas trivia skills and challenge newcomers.
How many of these can you get right without Googling?
Here are Some Fun Things You Still Have Time to do Before School Starts
School starts in Central Texas in just a few weeks. There's still plenty of time for your family to get out and have some fun before this beautiful summer ends. Here are some ideas to spark your imagination and help you plan an epic Texas road trip.