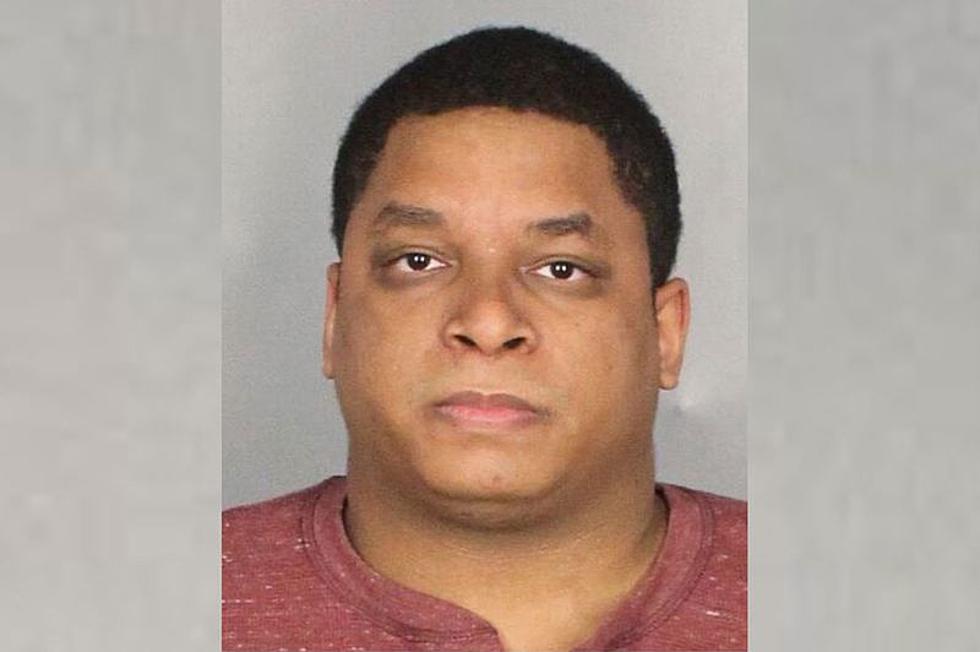 Ex-Bruceville-Eddy Police Officer Indicted for Sexual Assault of a Child
Photo courtesy of KWTX
Another Central Texas Police Officer is facing serious charges after being accused of the sexual assault of a child.
According to a report from the WacoTrib, Nathaniel George Lawrence, 33, was indicted on second-degree felony charges of sexual assault of a child and prostitution of a minor by a McLennan County Grand Jury on Thursday.
Our news partners at KWTX report that Lawrence was originally arrested on January 26 after staff at the McLane Children's Hospital made a report to local law enforcement about a teen under the age of 17 who "was possibly receiving financial benefits from adult men in exchange for sexual acts," an arrest warrant affidavit says.
Officials spoke with the boy who confirmed that he had used an app to meet and exchange sex for money from adult men. Authorities were allowed to search the victim's phone, and found messages from a man, later confirmed to be Lawrence, that the boy had previously met with.
The victim told authorities that he had previously facetimed Lawrence twice before meeting him. The victim also told law enforcement that during one of the video chats that he discovered Lawrence was a police officer.
Officers took over communications with Lawrence and posed as the boy in order to set up another meeting. According to an affidavit, Lawrence agreed to meet the boy, sent him $40 electronically as payment and drove to his residence, where authorites were waiting to arrest him.
Following his arrest, Lawrence was relieved of his duties with the Bruceville-Eddy Police Department.
Meet Texas' Most Wanted Fugitives
39 Missing Children Found in Two-Week Rescue Operation in Georgia
Let's Look Inside the Most Expensive House for Sale in Troy