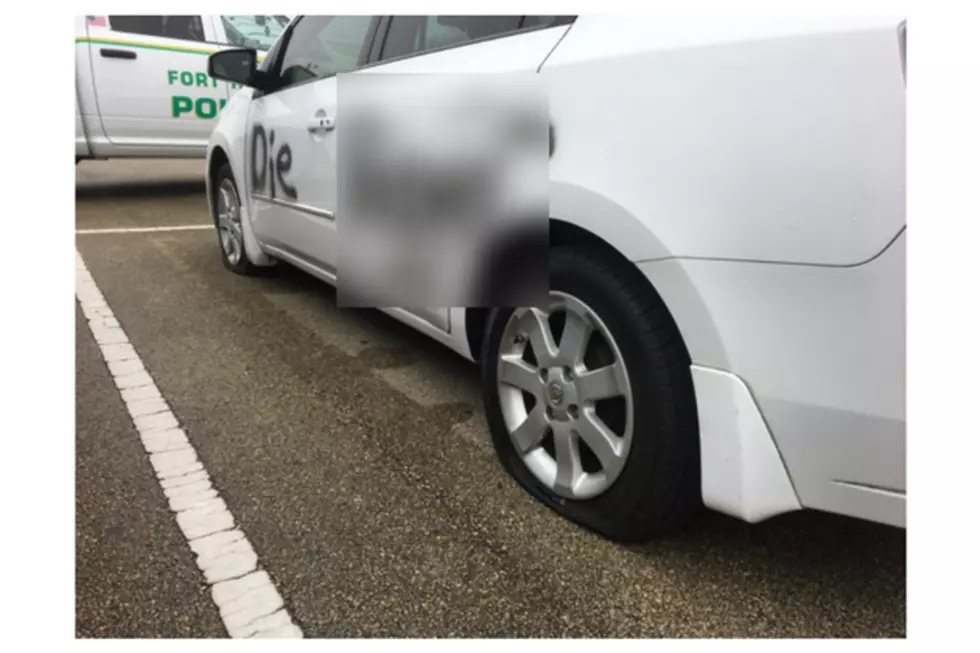 Fort Hood Soldier Subjected to Racial Hatred, Community Comes Together
GoFundMe page | Help Army Soldier
It always bothers me when I witness an act of intolerance in this day and age. On December 23, a Fort Hood soldier was subjected to a bigoted act that should not be tolerated anywhere. 
US Army Staff Sergeant Jonathon Charlot of Fort Hood fell victim to a vicious racist act on post. On December 23 of 2016, he came across his car completely destroyed. On one side of the car vandals spray painted "DIE N----R" and on the other the expletive was written again. All four of his tires were slashed and to make matters even more despicable, the car was broken into and the inside was doused with gasoline.
Charlot's best friend, John Martinez, created a GoFundMe as a result so that his best friend can get to and from work (he does not have an operating vehicle at this time).
My best friend is a soldier in the U.S Army and has worked extremely hard to protect our freedom. My best friend is one of the kindest and most generous people you will ever meet.
And that's where you have to see the silver lining. Amidst all of the hate we see in this world, there are people who light up the dark. In nine days this GoFundMe campaign has been shared over 2,100 times with $3,900 in funds.
When this was shared with us, I felt compelled to bring this to light and maybe provide another opportunity to help make it right for an American hero.