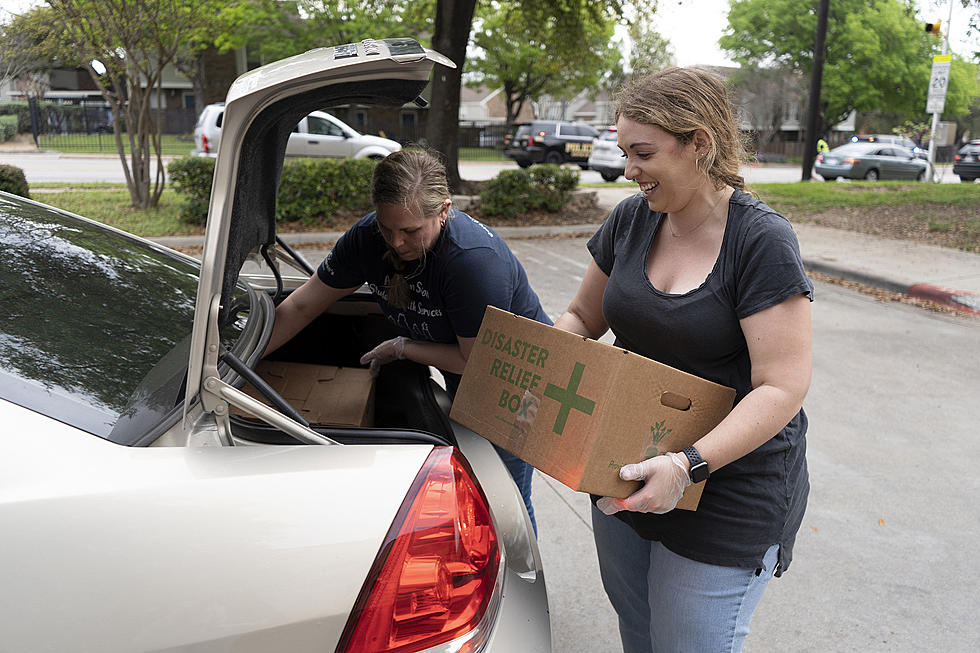 Free Food Distribution in Temple December 19
Photo Courtesy of Central Texas Food Bank
So many of our friends and neighbors are experiencing food insecurity during the ongoing COVID-19 pandemic, and the folks at the Central Texas Food Bank continue their mission to ensure that those in need have access to nutritious food during these trying times.
The CTFB has scheduled two free, drive-through food distribution events in our area next month.
Both events are being designed so that you never have to leave your vehicle. They ask that you make room in your trunk or hatch, and they'll load the food in there for you. That way, you and the CTFB volunteers can maintain a safe distance from each other and help slow the spread of COVID-19.
If you don't have a vehicle and can't get a ride, you won't be turned away. You're just asked to wear a mask or other cloth covering over your mouth and nose as you approach volunteers and receive a box of food.
If you can't make it to either of these events, visit centraltexasfoodbank.org and click Find Food Now toward the top right of the page. That'll bring up a map to Central Texas Food Bank pantries across our area that can work with you to get nutritious food.
The CTFB website also has links to information for anyone who'd like to donate their time as a volunteer or make monetary donations.
For so many of us, this has been the toughest year in our lifetime. If your family is need of assistance right now, I would strongly encourage you to attend one of these events or reach out to the CTFB. We'll get through this together, and there's nothing wrong with accepting a helping hand while you work to get back on your feet.
Enter your number to get our free mobile app
KEEP READING: 3-ingredient recipes you can make right now