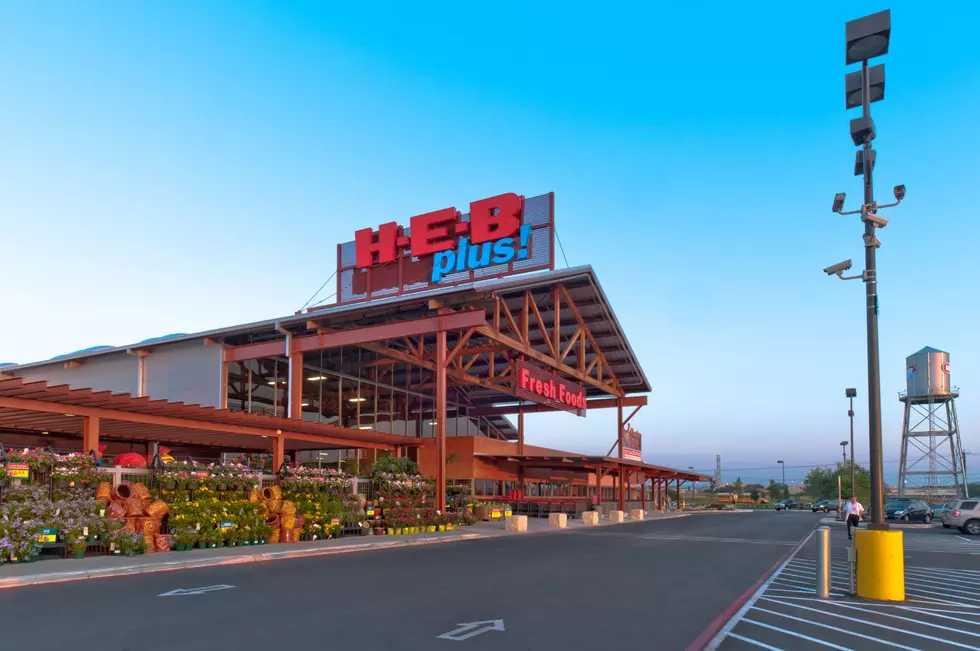 H-E-B Is Saying "Thank You" to Their Employees With Bonuses and Perks
Photo Courtesy of H-E-B
If you remember last year, H-E-B led by example as to how to treat your employees. Last year, employees received a $500 bonus from H-E-B to reward their work throughout the pandemic. This year they will receive $200.00. While $200.00 might not seem like much for some, it does show the companies continued appreciation for their employees!
According to my Facebook timeline, it appears that partners received cash money today! One HEB employee shared this status on their timeline:   'I've gotten more bonuses in the 2 years I've been with HEB than the 9 years in my previous job"
This year, H-E-B is saying "thank you" to its employees with a $200 bonus and other holiday perks. As reported by mysanantonio.com, Dya Campos, H-E-B's director of public affairs, tells MySA the announcement also comes with a one-time increase in the Partner Stock Plan and increased discounts on all branded items. Included are partners who can start investing in 401-K at the age of 18!  That is awesome!
HEB TAKES CARE OF EVERYBODY:
Last week, HEB announced, that the Feast of Sharing will donate more than 340,000 meals to 18 Texas food banks including the Food Bank of the Golden Crescent, learn more about the Food Bank of the Golden Crescent. H-E-B will also provide monetary gifts to more than 45 hunger relief organizations in the state.
DURING THE PANDEMIC
H-E-B Ranked #1 For Curbside During Pandemic
H-E-B led all grocery stores largely due to in-stock availability, ability to schedule pickup times, and good instructions on order pickup. Perfect accuracy, no fees or minimums, and excellent communication help them lead the category.
FEATURED ON NATIONAL TV
Earlier this year Ellen DeGeneres talked about HEB's commitment to helping Texans and their generous million-dollar donation; you can read more about it
HERE
.
LOOK: 50 famous memes and what they mean
With the infinite number of memes scattered across the internet, it's hard to keep track. Just when you've grasped the meaning of one hilarious meme, it has already become old news and replaced by something equally as enigmatic. Online forums like Tumblr, Twitter, 4chan, and Reddit are responsible for a majority of meme infections, and with the constant posting and sharing, finding the source of an original meme is easier said than done. Stacker hunted through internet resources, pop culture publications, and databases like
Know Your Meme
to find 50 different memes and what they mean. While the almost self-replicating nature of these vague symbols can get exhausting, memes in their essence can also bring people closer together—as long as they have internet access.