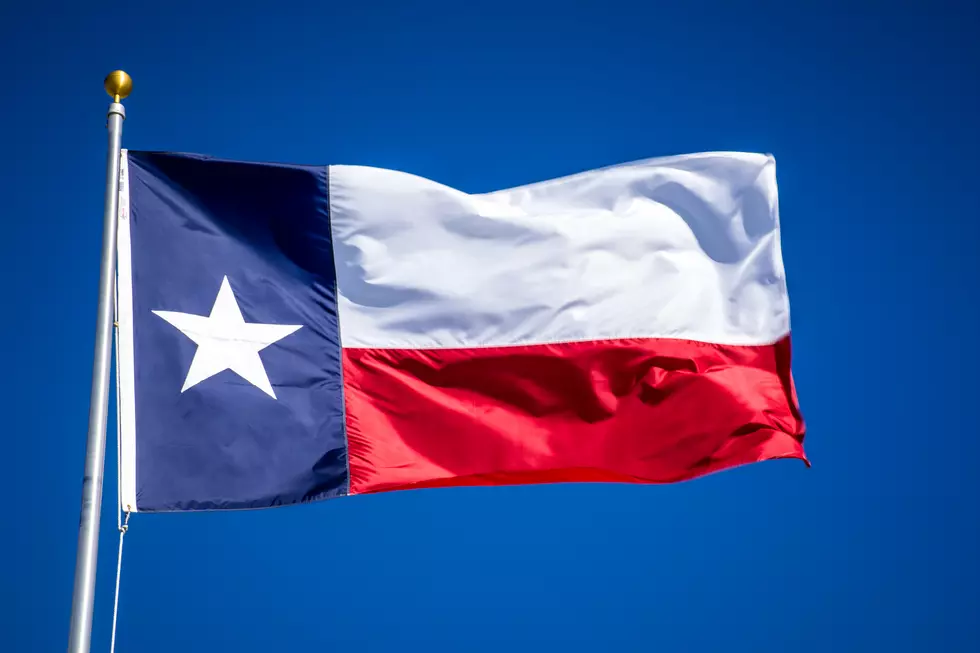 Happy Texas Independence Day 2020
Getty Images/iStockphoto
Happy Texas Independence day, everyone!
On March 2, 1836, the people of Texas let the world know they'd had enough and officially declared independence from Mexico.
The Texas Declaration of Independence was drafted by George C. Childress with input from James Gaines, Edward Conrad, Collin McKinney, and Bailey Hardeman. Childress presented the Declaration to Texas' ad intermin government at a special convention at Washington-On-The-Brazos, and on March 2 it was signed by the present delegates. That included Sam Houston, who was appointed commander of the armed forces. We all know the story from there, right?
The Texas Declaration is a beautiful document if you ask me. It's similar to the U.S. Declaration in that it lays out the philosophy behind the move away from Mexican governance and lists specific grievances. The big two were Texans' realization that the central government of Mexico had little or no interest in protecting the lives, liberty, or property of her citizens up north, and that the government was pretty much a military dictatorship at that point (it essentially had been for some time). Many Texans felt Santa Anna's regime had issued a number of laws and decrees that directly contradicted promises made to settlers from the U.S.
The Mexican government, by its colonization laws, invited and induced the Anglo-American population of Texas to colonize its wilderness under the pledged faith of a written constitution, that they should continue to enjoy that constitutional liberty and republican government to which they had been habituated in the land of their birth, the United States of America.
In this expectation they have been cruelly disappointed, inasmuch as the Mexican nation has acquiesced in the late changes made in the government by General Antonio Lopez de Santa Anna, who having overturned the constitution of his country, now offers us the cruel alternative, either to abandon our homes, acquired by so many privations, or submit to the most intolerable of all tyranny, the combined despotism of the sword and the priesthood. - Lone Star Junction Online
Today also happens to be National Read Across America Day. It's a great opportunity to read the Declaration with your family and talk about the ideas behind it. There are also some fun Texas history books for kids available at our local libraries.
Whatever you do, just take a moment today to breathe deep some Texas air and bask in the glory of living in the best danged state in the Union.
Enter your number to get our free mobile app