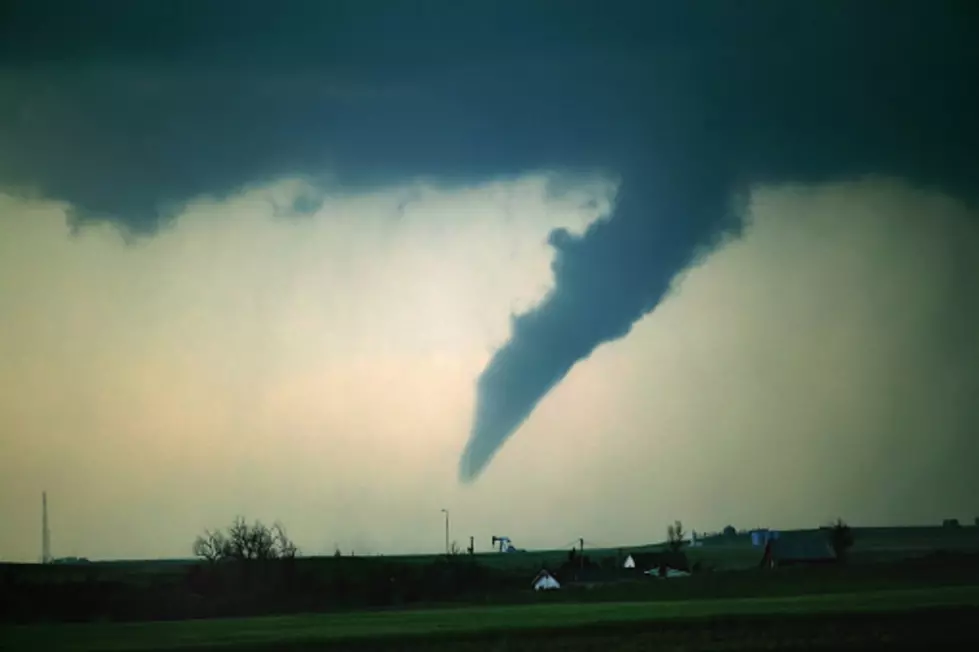 Here are Tips In Case You Are Caught in a Direct Path of a Tornado
Getty Images
With severe weather in the forecast, now would be a great time to revisit some tips just in case you are caught in the direct path of a Tornado This list is thanks to the National
Weather Service.
At Your House: If you are in a tornado warning, go to your basement, safe room, or an interior room away from windows. Don't forget pets if time allows.
At Your Workplace or School: Follow your tornado drill and proceed to your tornado shelter location quickly and calmly. Stay away from windows and do not go to large open rooms such as cafeterias, gymnasiums, or auditoriums.
Outside: Seek shelter inside a sturdy building immediately if a tornado is approaching. Sheds and storage facilities are not safe. Neither is a mobile home or tent.  If you have time, get to a safe building.
In a vehicle: Being in a vehicle during a tornado is not safe. The best course of action is to drive to the closest shelter. If you are unable to make it to a safe shelter, either get down in your car and cover your head, or abandon your car and seek shelter in a low-lying area such as a ditch or ravine.
Stay Weather-Ready: Continue to listen to local news or a NOAA Weather Radio to stay updated about tornado watches and warnings.
THE DIFFERENCE BETWEEN A TORNADO WATCH AND WARNING:
WHAT DOES A TORNADO WARNING MEAN?
A tornado has been sighted or indicated by weather radar. There is imminent danger to life and property. Move to an interior room on the lowest floor of a sturdy building. Avoid windows. If in a mobile home, a vehicle, or outdoors, move to the closest substantial shelter and protect yourself from flying debris. TAKE ACTION IMMEDIATELY! 
WHAT IS A TORNADO WATCH?
Tornadoes are possible in and near the watch area. Review and discuss your emergency plans and check supplies and your safe room. Be ready to act quickly if a warning is issued or you suspect a tornado is approaching. BE PREPARED!