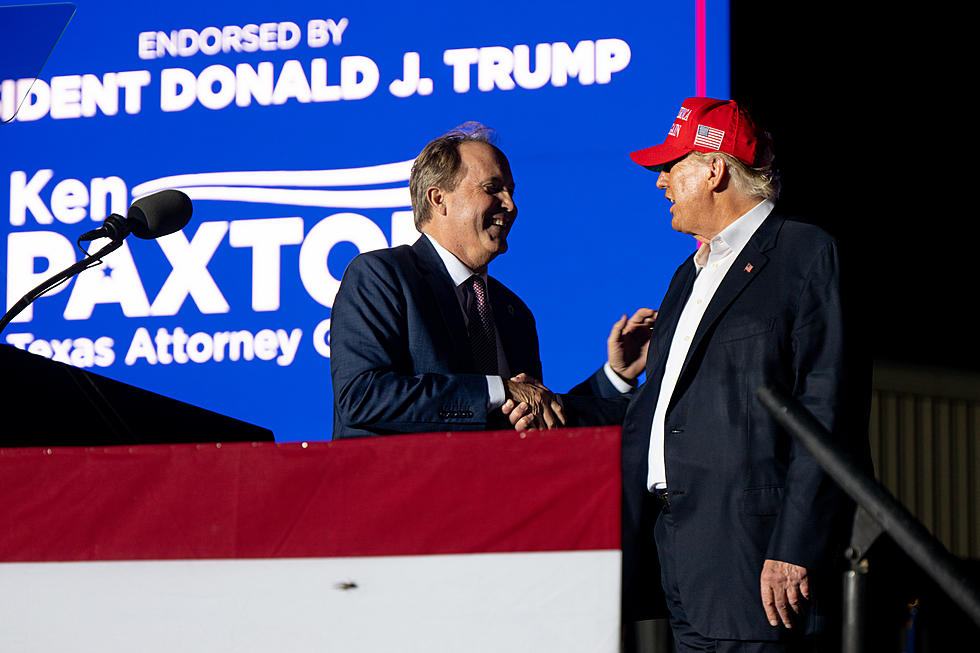 Here's how to get tickets to the impeachment trial of Attorney General Ken Paxton
Getty Images
(The Center Square) – The impeachment trial of Attorney General Ken Paxton begins September 5 at 9 a.m. in the Texas Senate in the state Capitol.
The trial is open to members of the public to attend in person if they have a ticket. There are 296 seats in the Senate gallery reserved for members of the public to watch the proceedings, according to the Senate Secretary's Office.
The office has explained that it's distributing tickets on the third floor of the Capitol outside of the Senate gallery two times a day, both before the morning and afternoon sessions of the impeachment trial.
Tickets are free and available on a first-come, first-served basis.
Every morning, ticket distribution will begin at 7:30 a.m. The Senate gallery doors open at 8 a.m.
Every afternoon, ticket distribution will begin 45 minutes before the Senate gallery doors reopen.
Ticket holders must hold on to their tickets, which are required to reenter the chamber if a ticket holder leaves the gallery at any time during the trial.
Senate rules prohibit attendees from talking, clapping or demonstrating in the gallery. All cellphones and other electronic devices must remain off or in silent mode, the Senate Secretary's Office says. Any and all food and beverages are prohibited from being brought into the gallery.
Attendees are also required to remain seated at all times. Anyone who violates the rules will be asked to leave and will be prohibited from reentering the gallery on the same day.
Those who are unable to attend in person are able to watch a live video broadcast of the trial on the Texas Senate website.
All motions filed by all parties have been published on the Senate's Court of Impeachment website and are available to the public.
On May 27, 2023, the Texas House of Representatives adopted 20 Articles of Impeachment against Attorney General Ken Paxton, HR 2377, on one of the last days of the regular 88th legislative session.
On May 29, the last day of the legislative session, the House Board of Managers delivered the Articles of Impeachment to the Senate. The Senate is acting as the high court of impeachment, with Lt. Gov. Dan Patrick presiding as judge and the senators acting as jurors.
New Texas Driving Laws You Need To Know By September 1st
The Center Square
is a project of the 501(c)(3) Franklin News Foundation. We engage readers with essential news, data and analysis – delivered with velocity, frequency and consistency. If you would like to read the original article,
click here.