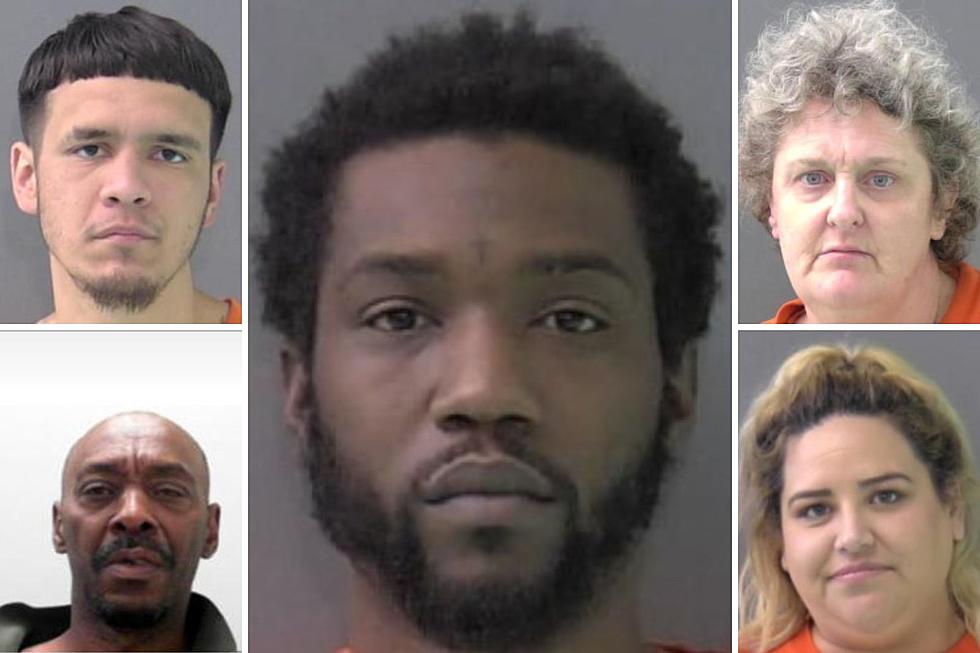 Beware! These Are Bell County, Texas' Most Wanted For September 2023
Bell County/Bell County Crime Stoppers/Canva
Day in and day out, police in Bell County, Texas work hard to keep us safe. We've all seen videos of heroics from law enforcement in Texas, and Bell County is no different. But no matter how committed and diligent police may be, there are always people who evade arrest or slip away when they're expected to stay and stand trial.
Running from the law is a good way to end up on Bell County's Most Wanted list with your face plastered all over the internet. There are many ways to help locate these fugitives, but the main thing you should when you see anyone on this list is to call police as soon as you can. Don't try to apprehend anyone yourself.
Bell County, Texas Most Wanted For September 2023
Here's who police are looking for this month in Central Texas:
Beware! These Are Bell County, Texas Most Wanted For September 2023
Have you seen any of these individuals wanted in Bell County for various crimes?
If you've seen any of these wanted people, you should call the Bell County's Sheriff's Office at 254-933-5400, or call Bell County Crimestoppers at 1-800-729-TIPS.
You Can Help Bring A Top Ten Most Wanted Fugitive From San Antonio, Texas To Justice
It's been two years since anyone in the state of Texas has seen Steven Clay Leifeste. Last seen in 2021, he's been placed in the Texas Most Wanted Top Ten.
Seven Scariest Sights In Texas
These are the 7 most haunted places to visit in Texas according to
TravelTexas.com
10 Most Dangerous Cities In Texas, "1" Is Closer Than You Think
Data is based on violent crime per 100,000 residents. These are the 10 most dangerous communities in Texas.