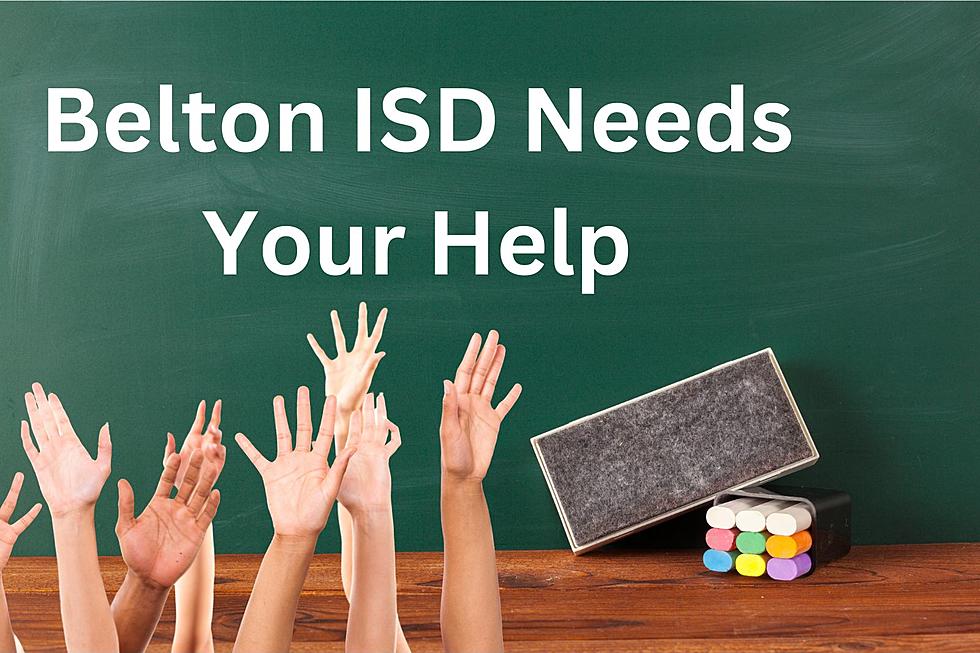 Belton Texas ISD Needs Your Help With Local Schools
Canva
You do not have to look closely at all to see that the Killeen-Temple, Texas area is growing like a weed. If you are a member of the Big Red Community, Belton Independent School District administrators are seeking input on proposed changes to the district's attendance boundaries.
Who can provide input?
According to a press release from the Communications Specialist Karen Rudolph, APR, "Parents and staff will be emailed a video detailing the proposed scenarios next week. The email will include a link to a form where they can provide feedback on specific questions."
They are also invited to attend in-person listening sessions to learn more about the proposed attendance boundary scenarios and provide feedback. The sessions are from 5:30-7 p.m. on March 7 or 7-8:30 a.m. on March 10. Both meetings will be at the Administration Building, 400 N. Wall St. in Belton.
What if I wasn't emailed?
School board of trustees are always open to hearing from residents their school district serves. According to the Belton ISD website, you are allowed to:
"Speak during the Public Comments section held at the beginning of each Board meeting.  The Board has elected to permit comments on any subject but asks that comments pertain to public education issues. In order to comply with the Texas Open Meetings Act, the Board may not respond to comments or otherwise discuss or act upon any issues that are not posted on the meeting agenda. However, if comments address a matter on the meeting agenda, the Board will defer discussion of the issue until the agenda item is reached during the meeting."
Why are they changing boundaries?
"The changes are needed as the construction of the district's 12th elementary school, James L. Burrell Elementary, is underway in the northern part of Belton ISD. A groundbreaking ceremony for the district's 13th elementary school, Hubbard Branch Elementary, in the southern part of the district is scheduled for March 23."
Boundary changes would not take effect before August 2024, and an opening date for Burrell Elementary hasn't been set.
New Crunch Fitness On General Bruce Drive In Temple, Texas VIP Event
Get a sneak peak at the new Crunch Fitness on General Bruce Drive in Temple, Texas.
Can You Hear The Simmer? Here's The Ten Best Places For Chili In Texas!
We love BBQ here in Texas, and let's be real, who doesn't also enjoy a good bowl of chili now and again?
Why Did Someone Build A Pyramid In Fort Davis, Texas?