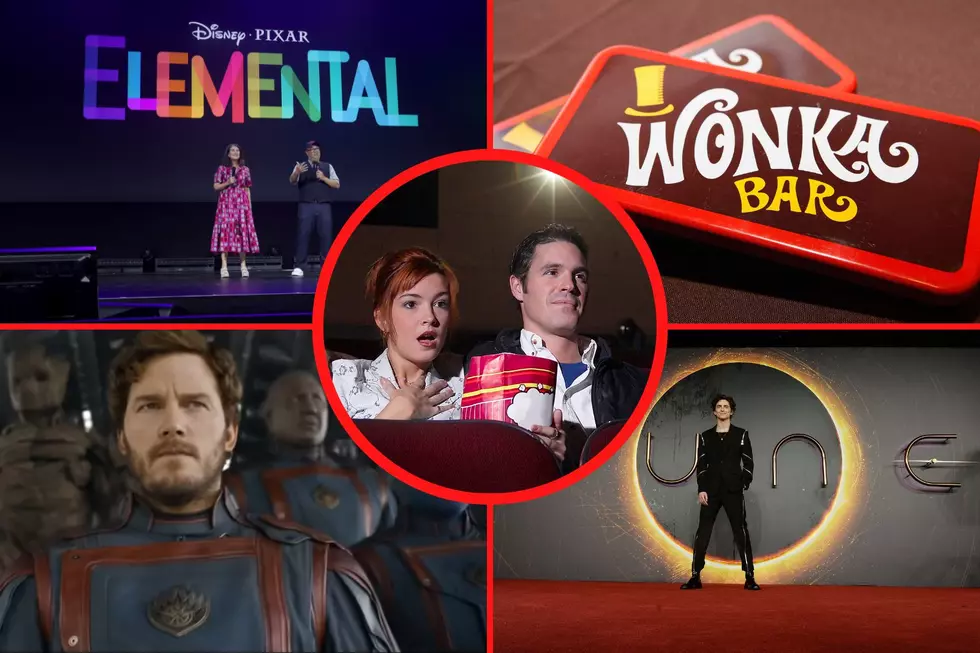 Top 5 Movies Killeen, Texas Can't Wait to See in 2023
Marvel Entertainment, YouTube/Getty Images/Canva
Every year there are nearly countless movies being released. Even with the theaters filling up again, there still are not enough screens to play all the movies. Direct to video has grown to new levels, and do not even get started on the original streaming releases. 2023 is going to be FULL of new movies. Where do you like to see movies in Killeen-Temple, Texas?
Obviously having little kids, it is paramount to find movies that are safe for the whole family. My wife would argue that it's impossible for something to be too childish for me, but please keep the animated story creative enough to keep me engaged. Then again, at my age paying $20 to for a 80 minute nap sounds like a steal.
The First movie I am excited for in 2023 is the only Pixar release of the year:
Elemental -
A Central Texas local stars in the first of the PG-13 movies on the list. Zachary Levi lives southwest of Austin in Bastrop. You'll be able to see this movie beginning St. Patrick's Day.
Shazam! Fury Of The Gods-
Depending on the age of your children, you probably already enjoy Marvel movies as a family. This next movie debuts in May.
Guardians Of The Galaxy 3-
I'm not entirely confident is next movie will be able to live up to its hype, but we've come along for the ride thus far,. Might as well see it through. The 9th installment did finally put a street racecar in space. The film has grown from national, to worldwide, and now universal appeal. Which is good because it's made by Universal Pictures.
FX: Fast and Furious 10-
There isn't a trailer for FX yet, but here's a relook at F9:
Finally, the 5th movie I'm very interested in stars Timothee Chalamet, more on him in a moment.
Dune: Part Two-
Another Chalamet movie due out this year is Wonka. It's an origin story of Willie Wonka on his many adventures of becoming the greatest chocolatier on the planet, and how he met the Oompa Loompas. Both versions of Charlie/Willie Wonka, And The Chocolate Factory are my 6 year old son's favorite. The book by Roald Dahl is the first actual novel he read by himself. Our hope is that it comes in as a PG film like the previous two.
What movie are you looking forward to most to come out in 2023? Tap the free US 105 app and send me a chat message.
13 Celebrities with Roots in Central Texas
Central Texas knows talent! From musicians and actresses to football players, we list 13 celebrities with roots right here in Central Texas.
Which Are The Most Famous Brands From The Lone Star State?
Did You Know These Celebs Live in The Austin, Texas Area?
You never know who you might run into in Austin. Here's a list of 19 celebs that live in and around Austin.