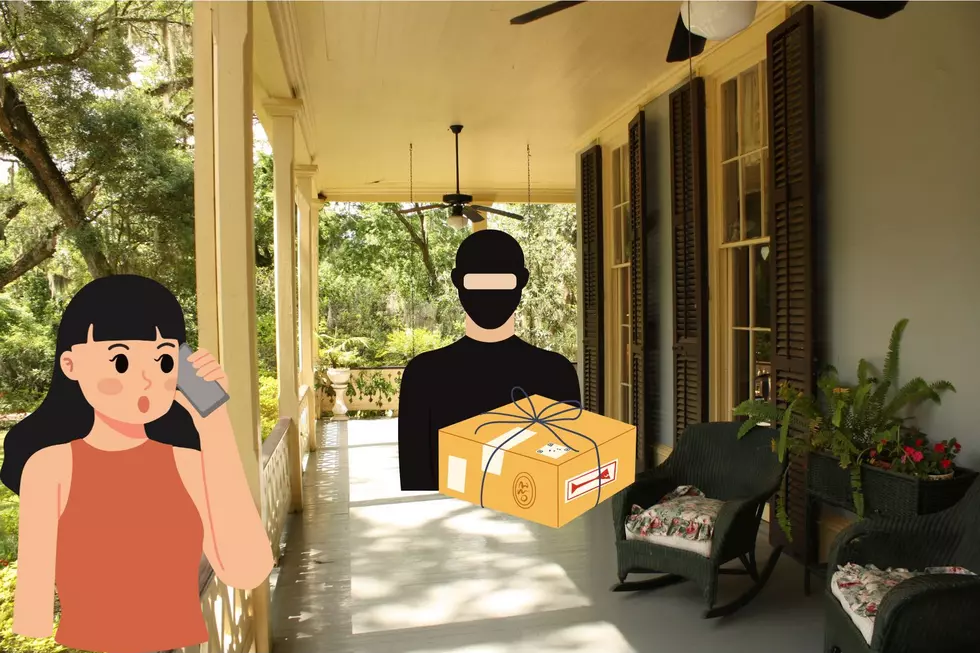 Porch Piracy Prevented: College Station, Texas Resident Stops Theft
Canva
The holiday season not only brings happiness, but the giving of gifts to everyone. With the growth of technology, some people order though various online services to get gifts for friends or loved ones. However, there is one glaring issue with ordering items online.
Packages are sometimes left outside people's homes for hours at a time. And some individuals have the thoughts of stealing the item, no matter what it is. It is an unfortunate part of life when individuals choose to do this, and sometimes they aren't caught.
But this isn't one of those stories, instead, we have a change of pace.
Two Porch Pirates Caught Red-Handed
According to KWTX, the alleged individuals, Jennifer Tinkham and Kenneth McIntyre were spotted by a resident on December 8th. According to the individual, Jennifer and Kenneth were alleged to be taking packages from various houses. The individual then proceeded to call law enforcement.
The individual also kept a close eye on the two, following them and provided descriptions. Police were able to arrest the two individuals thanks to one person, who remains unidentified.
Charges Against Kenneth And Jennifer
According to jail records, Kenneth was charged with theft of mail at 10 addresses, tampering or fabricating physical evidence with intent to impair an investigation, and possession of a controlled substance. Jennifer was charged with theft of property over $2,500.
So let it be known, you can prevent porch pirates from getting away with stealing holiday cheer! So keep a look out!
This Texas House Hides A Hilarious Laundry Room Secret
One house in Texas holds a room that many would wonder about a design choice.
Which Are The Most Famous Brands From The Lone Star State?
21 Texas Town Names Outsiders Can't Pronounce
Have you ever heard someone call Killeen "Kye-lean" or Salado "Salad-oh"? That's just the tip of the Texas mispronunciation iceberg. Here are the towns and cities most folks who didn't grow up in Texas don't have a clue how to pronounce.
Top 25 Delicious Foods & Drinks That Define The Great State of Texas!
There's more to Texas than just Dallas Cowboys and oil in fact, Texas has helped shape the taste of America. From BBQ, to Tex Mex to Ice Cream and beyond, Texas has introduced the rest of the U.S. to the Texas way of life through food. So what foods and drink make Texas so special? Let's take a look.