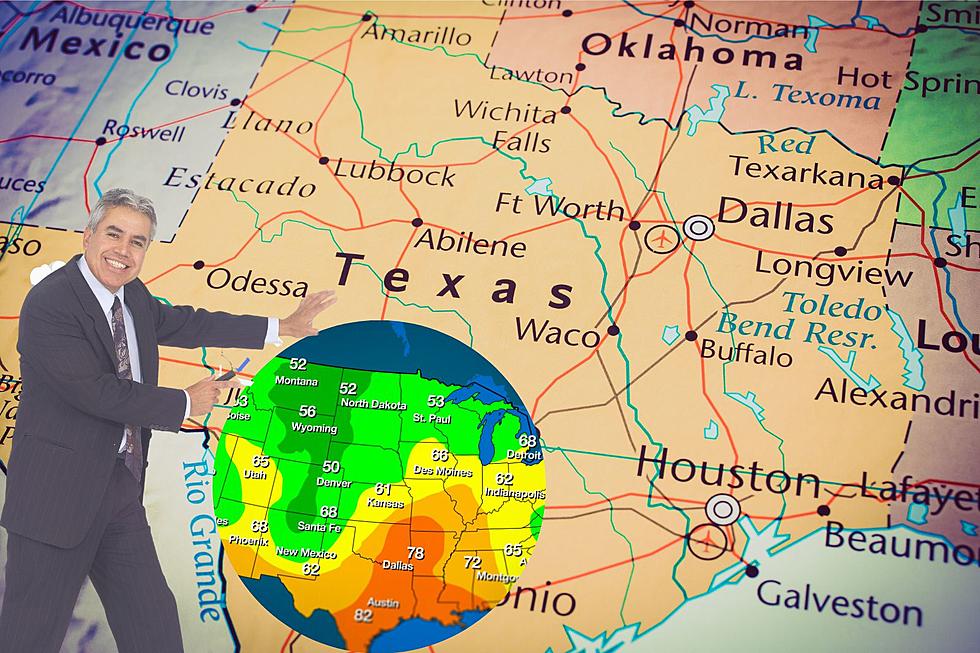 Warning Texas, Not The Weather Forecast We Wanted Right Now
Canva
We already know that several records have been shattered this summer including Austin, Texas streak of consecutive 100+ degree days still currently ongoing. There also hasn't been rain in weeks for pretty much anywhere with lake levels dropping to near 50% of the average capacity to provide adequate water supply for the Killeen and Temple area.
Now we are experiencing wildfires all across the state with many beginning to threaten major population areas as they continue to push east out of hill country towards our cities. Of course, it also does not take much for a local grass fire to turn into something much more dangerous due to one careless act.
Did you know yesterday was Smokey the Bear's 79th birthday?
With everything happening during this oppressive heat wave and combination drought, the most recent weather forecast is definitely not one Central Texas wanted or needed. The good news is in about a week, the daily highs are expected to fall into the 90s, and from time to time even the low 90s as we enter the later days of summer.
But what about the rain, we NEED rain?!?
That is the most troubling part of the extended forecast because even as temperatures become more bearable (thanks Smokey), our prospects for rain do not even begin to present their self until almost Labor Day Weekend. Also, the Old Farmer's Almanac is predicting a warmer than normal September and October with drier conditions for the northern half of the Lone Star State.
Adios Texas! Here Are The Ten States Former Texans Move To
Moving away from Texas is always a daunting thought. But where do the former citizens of Texans go when they leave? The top ten is right here.
10 Texas Donut Shops Make Best In USA Including Number One
The 10 Texas donut shops that ranked as tops in the USA as ranked by Yelp, and compiled by
CW33
.
Texas Small Towns Share These 7 Awesome Qualities
7 things you will find in almost every small Texas town.