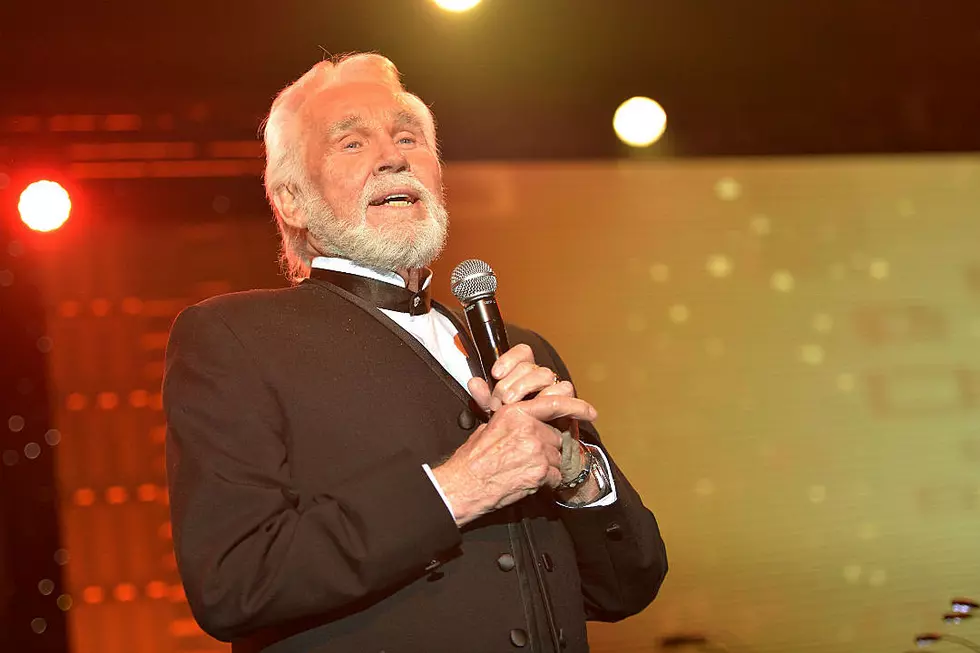 44 Years Ago: Kenny Rogers Hits No. 1 With 'She Believes in Me'
Charley Gallay, Getty Images
Forty-four years ago today (June 9, 1979) was a big day for Kenny Rogers: On that date, the singer soared to the top of the charts with his single "She Believes in Me," from his album The Gambler.
"She Believes in Me," which was written by Steve Gibb, tells the story of a songwriter who soldiers on because of a supportive spouse who believes in his dreams; she helps him to "go on trying faithfully / And who knows, maybe on some special night / If my song is right / I can find a way." The tune was Rogers' fifth No. 1 hit, but it was his first to top both the Billboard Country and Adult Contemporary charts. He had previously reached No. 3 on the pop chart with his single "The Gambler," which preceded "She Believes in Me."
Rogers, who cited "She Believes in Me" as one of his favorite songs that he recorded, performed the song with Lionel Richie for an episode of CMT Crossroads, which aired in 2005. The Country Music Hall of Fame member also featured the song on several of his compilation albums, including his 1979 record, The Kenny Rogers Singles Album; his 1983 project, 20 Greatest Hits; and his 2011 The Best of Kenny Rogers album.
This story was originally written by Gayle Thompson, and revised by Annie Zaleski.
5 Songs You Didn't Know Keith Whitley Wrote
The late Keith Whitley is best known for his hits "Don't Close Your Eyes," "When You Say Nothing at All" and "I'm No Stranger to the Rain," but did you know he also penned these popular country tunes?