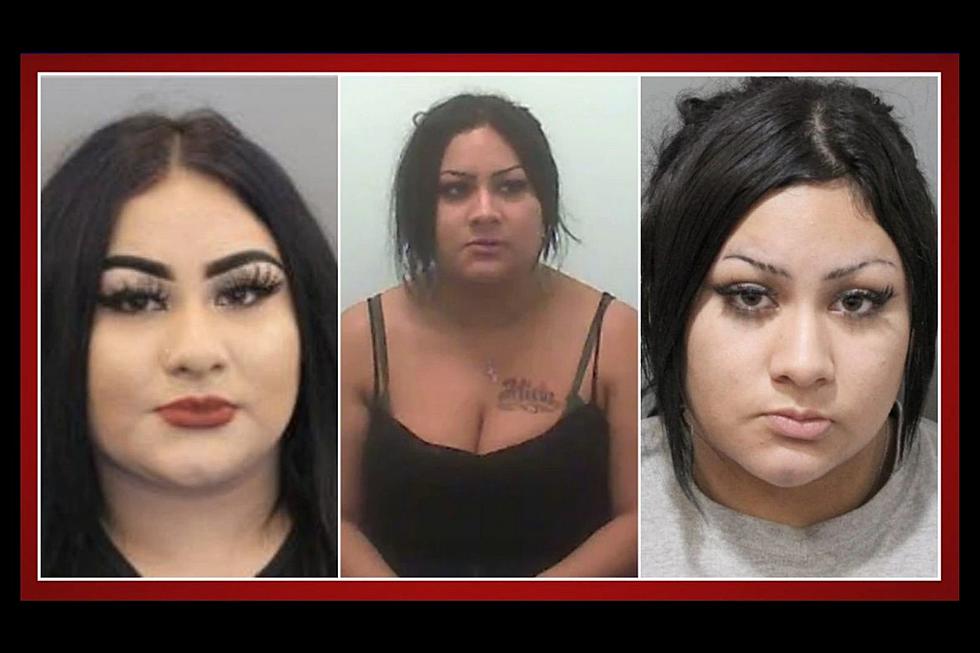 Killeen, Have You Seen Her? $5K Reward for TX Murder Suspect
Houston Crimestoppers via KWTX
The last of six people to be charged with the brutal execution of a Texas man is at large, and police are asking for your help to find her.
Just days before her trial in October 2021, police say Karla Jackelin Morales cut off her GPS ankle bracelet and went on the run.
Our news partner KWTX reports that Morales was free on a $60,000 bond at the time.
The five gang members involved in the murder have been convicted and sentenced.
After being unable to find her for months, authorities are now offering a reward for tips leading to her arrest.
Who Is Karla Jackelin Morales?
Morales was born in California, but has family in Central America.
Investigators say that in 2018 she lured 24-year-old Jose Villanueva to a field outside of Houston, where several MS-13 members attacked him with machetes.
As he tried to crawl away, they shot him repeatedly with a handgun. His body was found several days later.
The reason for his brutal murder?
Apparently, the gang members were angry at Villanueva for making fun of them in a rap music battle.
What is The MS-13 Gang?
According to the U.S. Department of Justice, MS-13 was formed by Salvadoran immigrants that came to America to escape the civil war in their home country.
Some of its members were trained in guerilla warfare and the use of military weapons.
The gang is well-organized, and has ties to human trafficking.
Crime Stoppers Tips
Morales is described as standing 5 feet tall with a heavy build. She has black hair, brown eyes, and several tattoos, including a large one reading 'Alicia' on her upper left chest.
Morales also goes by the nicknames 'Cherry', 'Karlita', 'Missy', and 'Foxy'.
Contact Crime Stoppers at (713) 222-TIPS if you have any information on her whereabouts.
Only 6 Women Are On Death Row In Texas. Here's A Look At Their Crimes.
**This story has been updated to reflect the current status of Melissa Lucio, who is scheduled to be executed on April 27th, 2022.**
Texas has the most active death chamber nationwide.
The six women on death row in Gatesville, Texas have been incarcerated an average of almost two decades. Continue scrolling to see their stories.
Texas 6 Most Wanted Fugitives (October 2021)
Take precaution and familiarize yourself with the following faces. These criminals are currently listed in the Texas 10 Most Wanted.
Bet You Didn't Know: 10 Bizarre Texas Laws Still on the Books
Many states still have strange laws on the books that aren't enforced or taken seriously anymore, and Texas is no exception.
Most of these laws are just funny now, but at one time, there was a valid (or at least somewhat valid) reason for them to exist.
Let's take a look at 10 of the weirdest ones in the Lone Star State.