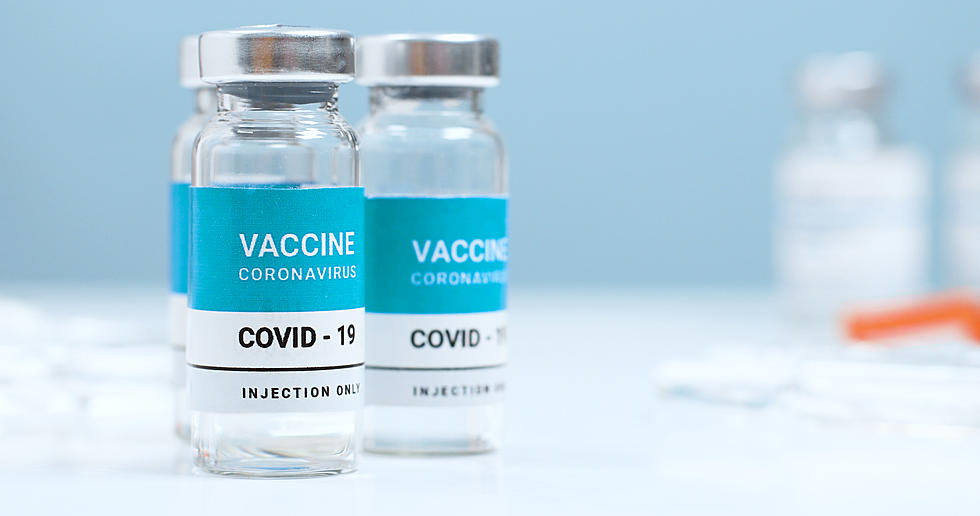 Killeen is Hosting Another Round of Free COVID-19 Vaccine Clinics
Getty Images/iStockphoto
After a huge turnout at their last round of COVID-19 vaccine and testing clinics, the City of Killeen is once again offering the service to Central Texans this week and late next week.
Where?
The City's free drive-thru COVID-19 vaccine and testing clinic will be set up at the Killeen Special Events Center, 3301 S W S Young Drive.
When?
The clinic will be open from Thursday, September 2 through Saturday, September 4, then again from Thursday, September 9 through Friday, September 10.
Their hours will 9 AM to 7 PM each day.
Who's Eligible?
Vaccines will only be administered to people age 12 or older. Anyone under the age of 18 will need a parent or guardian with them.
Which Vaccine Is Being Administered?
The Pfizer vaccine will be the only vaccine available at this event. It was recently fully approved by the FDA. Booster shots are only available for those who are immunocompromised with a doctor's note.
Do I Need An Appointment?
Nope! Just drive on up for a vaccine or testing. You will need to provide your phone and email so they can set up your second dose appointment or get your test results to you.
Bell County On High Alert
On Aug. 5, the Bell County Public Health District raised its COVID-19 threat level to the highest tier, Level 1, which is severe, uncontrolled community transmission. If you're eligible for vaccination, please consider it, and please continue to be mindful and conscientious when out in public.
Given that COVID-19 is a respiratory infection, wearing a mask to drastically reduce the aerosol droplets you expel into the air by breathing, speaking, or coughing can help slow the spread of COVID-19.
Vaccination doesn't form a magical force field around you preventing the virus from entering your system. It simply helps arm your immune system so that it can put up a good fight and hopefully keep you out of the hospital with severe symptoms.
Even if you're asymptomatic, you can still potentially spread the virus, so please mask up in public or around vulnerable people.
Stay safe and healthy out there, Central Texas.
The Yard Truck Food Plaza In Downtown Temple
Choose from a wide selection of cuisines from different cultures at the Yard Truck Food Plaza in Downtown Temple.
KEEP READING: See states hit hardest by COVID-19's impact on tourism
Here's What's Happening at This Year's Central Texas State Fair
After taking a year off in 2020, the Central Texas State Fair returns this September with everything you love about a rip-roarin' good time at the Bell County Expo Center! Here's your guide to the great shows, music, food, and rodeo action you expect as they do it big for 2021.