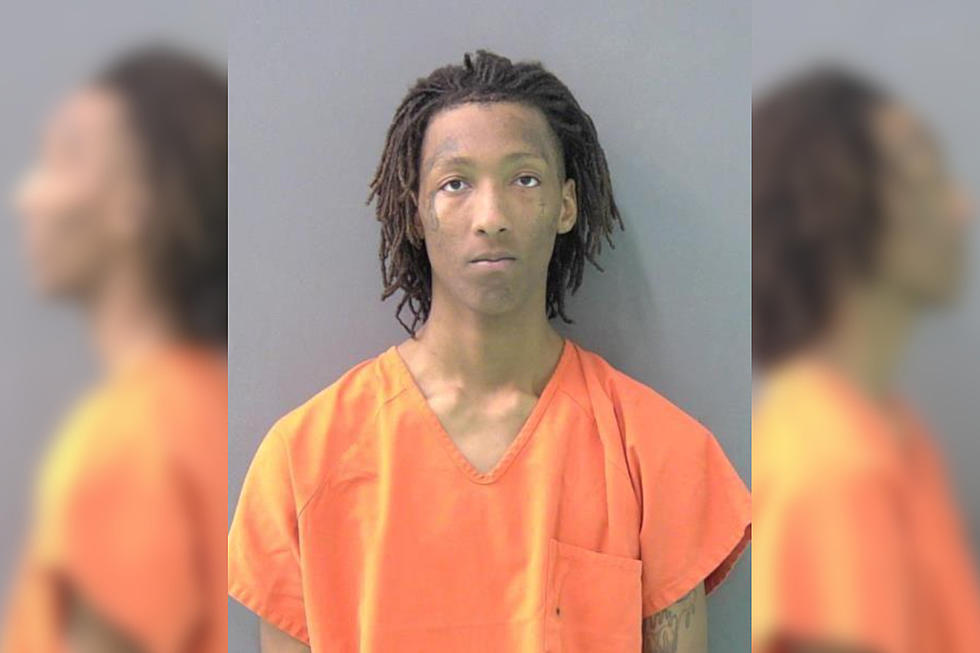 Killeen Man Accused of Shooting Someone and Throwing Him From a Car
Demetris Donal Davis - Bell County Jail Photo
Killeen police have made an arrest in an assault case from earlier this year  after the victim finally recovered enough to speak with them.
NOTE: This story has been updated since its initial publication. Another suspect is also in custody. More information below.
Shots Fired in Killeen
Shortly before 8:30 PM on Thursday, April 22, Killeen PD officers heard shots fired in the area of North Gray Street and Church Avenue. Moments later, KPD dispatch reported a call about a shooting victim at a home in the 900 block of Brewster Avenue.
When police arrived at the scene, they found an 18-year-old victim with a gunshot wound. He had to be airlifted to Baylor Scott & White in Temple in critical condition.
Long Road to Recovery
After several months of recovery, the victim was finally able to speak with detectives about what happened.
According to his statement, the victim was picked up in a vehicle by 19-year-old Demetris Donal Davis and two other people. The victim said he was trying to purchase a handgun when Davis fired a weapon at him, after which the victim was thrown out of the vehicle and the suspect and his companions fled the scene.
Charged and Arrested
On Friday, September 10, the Bell County District Attorney's Office issued a complaint charging Davis with Aggravated Assault with Bodily Injury with a Deadly Weapon.
An arrest warrant was issued, and on Monday, September 13, police were able to track David down in the 3400 block of Barcelona Drive. He was taken in custody without incident around 8:50 AM.
Davis was initially transported to the Killeen City Jail. Bell County Jail records show he was booked there Wednesday, September 15 at 11:32 AM. He remained there Thursday morning with bond set at $500,000.
Extent of the Injuries
According to information obtained by Jack Dowling with the Killeen Daily Herald, the victim was shot in the face, shoulder, and leg.
More Than One Suspect
There is also another suspect, 20-year-old Ahmad Jamal Demps, who's been charged in connection to this crime. Bell County jail records indicate he was booked on September 2 at 2:58 PM. He remained in the jail Thursday with bond set at $125,000, and has been charged with aggravated assault with a deadly weapon, making terroristic threats, and tampering with evidence.
You can read Dowling's full story here.
42 Texas Kids Were Reported Missing In August 2021, Including 7 That Are Under The Age Of 14
These children are not at home with their parents right now as they should be. The families with these missing children are hurting, aching and wondering where their child is because they're not home right now.
WEIRDEST DRUG BUST AT THE TEXAS BORDER
Autumn at the Arboretum in Dallas is Amazing
There's still time to pack your fall full of fun, and you can do it right here in Texas.