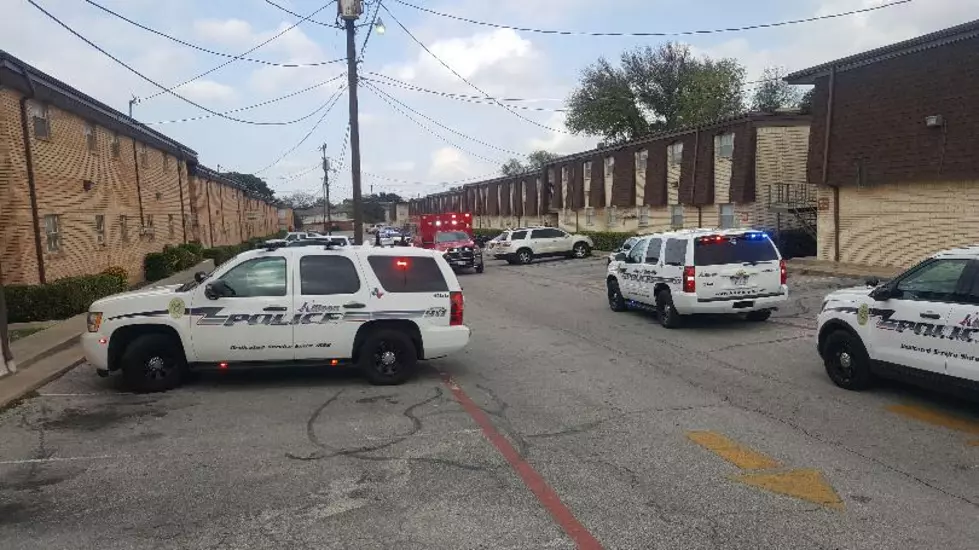 Killeen Officer Hurt While Serving Warrant
Alex Cano and Sam DeLeon, KWTX
Everyone knows of the potential dangers of being a law enforcement officer, and also some the responsibility that you must uphold as well. One Killeen police officer just experienced a minor dose of the dangers of being a law enforcement officer on this past Friday.
KWTX's Alex Cano and Sam DeLeon reported that a Killeen police officer was hurt while serving a warrant at an apartment complex. The incident occurred at Bridgewater Retreat Apartments, which are located at 600 West Hallmark Avenue in Killeen.
Reports of the Killeen Police Department said, the officer and man being served the warrant got into a physical altercation. The incident between the two caused the officer to fall and hurt his ankle.
Six police cruisers responded to the scene, along with an ambulance after word of the altercation was dispatched to officers. The suspect was arrested on the scene, and the officer who was hurt at the scene turned down treatment by the EMTs on the scene. The officer was still required to have his injury checked out at an area hospital. The identity of the suspect wasn't released.