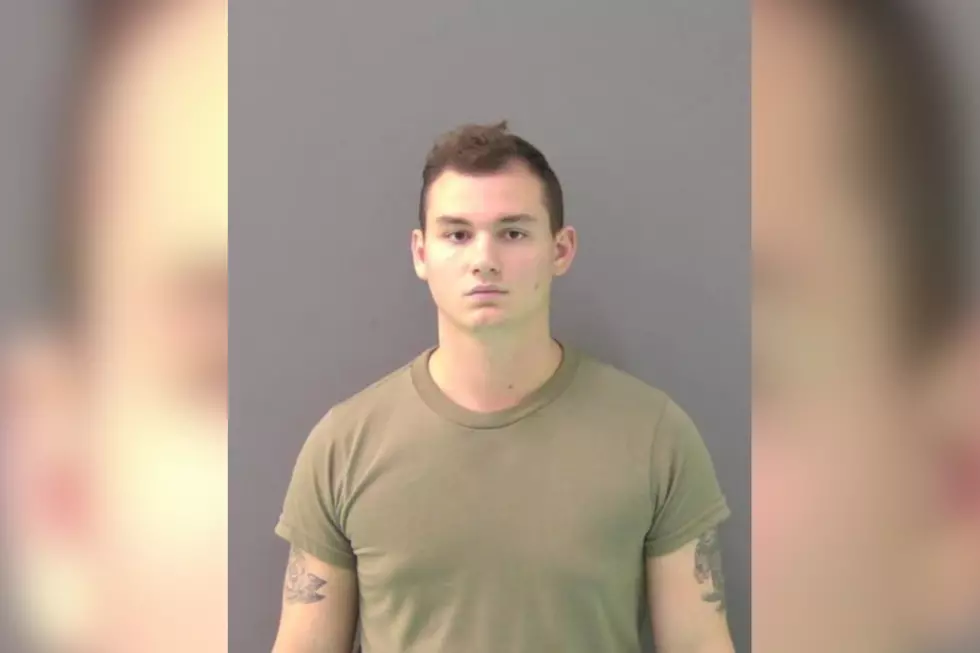 Killeen Police Say Man Filmed Himself with Underage Girl at Hotel
Dylan Rosario Lucas - Bell County Jail Photo
Killeen police this week arrested a man alleged to have filmed a lewd encounter between himself and a child at a local hotel.
Bell County Jail Records indicate 21-year-old Dylan Rosario Lucas of Dayton, Ohio was booked on Tuesday, July 30 at 8:25 PM. He's been charged with second degree felony sexual assault of a child, and remained in the Bell County Jail Friday in lieu of $75,000 bond.
Our partners at News 10 report that Lucas engaged in sexual activity with a 16-year-old girl at a Killeen hotel on December 14, 2018. Investigators say he filmed the activity.
Unfortunately, this is the second time this week we've reported on an arrest due to alleged inappropriate behavior between adults and children.
Former Temple High School graphic design teacher Seanna Kathleen Williams, 35, was arrested Wednesday and charged with two second degree felony counts of improper relationship between and educator and student. Records indicate she was no longer in Bell County Jail custody Friday morning. Her bonds had totaled $150,000.
Adults should be looking out for the safety of young people, not preying upon them. This should go without saying.