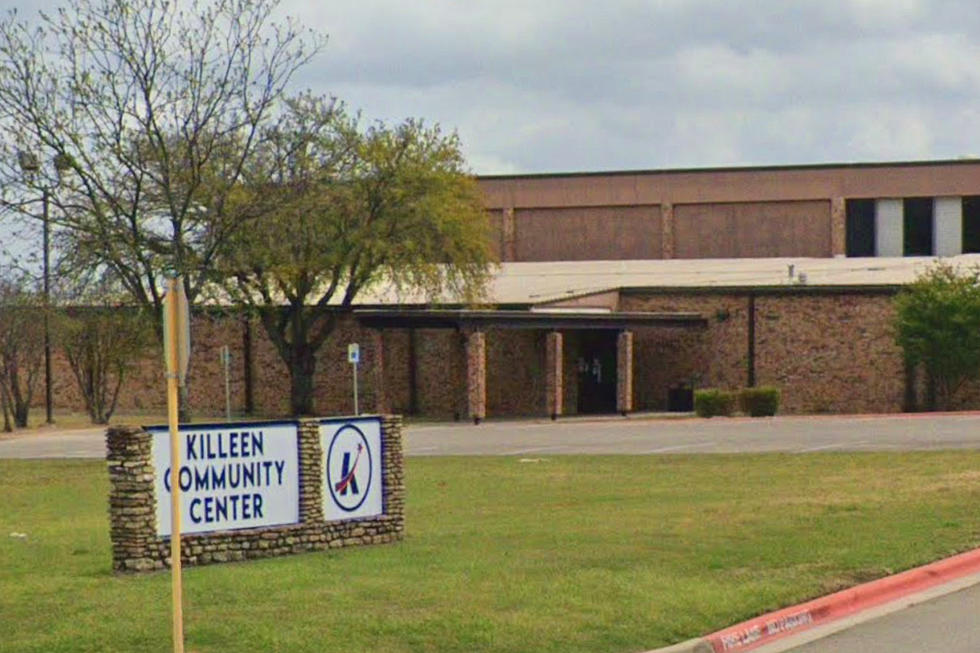 The Killeen Community Center Will Be a Free Warming Center Jan 3
Google Maps
UPDATE 1/3/22: The City of Killeen will once again open the doors of the Rose Hereford Community Center at 2201 East Veterans Memorial Boulevard to those in need of warm shelter Monday night.
This warming center will open from 8PM Monday, January 3 to 8AM Tuesday, January 4. Once again, they will not be offering full shelter services, but this will be a place where those in need can stay warm as freezing temperatures continue across Central Texas.
If you know someone in need, please help relay this information to them.
---
With freezing temperatures in the New Year forecast, the City of Killeen, Texas will offer those in need a place to find shelter and warmth this weekend.
Cold Weather Coming New Year's Weekend
If you know of someone who'll need shelter from the cold this weekend, please pass this information on to them.
Seriously cold temperatures are in the forecast, and no one should be out there struggling to keep warm.
Our partners at KWTX report that a cold front will make its way through Central Texas Saturday, January 1st.
While temperatures are expected to be in the 60s and 70s for most of the day, they're expected to be at or below freezing Saturday night and into Sunday morning.
KWTX meteorologist Camille Hoxworth says wind chills are expected to be in the teens (the coldest so far this season), and that Sunday's highs are expected to only reach the mid to upper 40s.
Camille expects freeze across Central Texas Monday morning, and we could see one Tuesday morning as well.
Killeen Community Center Opening as Warming Center
To help folks in need, the City of Killeen will open the Rose Hereford Community Center at 2201 East Veterans Memorial Boulevard Saturday, January 1 and Sunday, January 2 from 8 PM to 8 AM.
They won't be offering full shelter services, but you'll be able to get out of the cold and warm up.
Don't Be Late
Note: If no one is using the warning center by 11:30 PM each night, they'll be shutting it down. If you're going to need a place to keep warm, please get there before that deadline to ensure that you and any loved ones with you can get out of the freezing weather.
Donations Are Welcome
If you feel moved to donate to those in need, Marcus Hood with the City of Killeen says the folks at the community center would be happy to accept your gifts.
There are two guidelines to keep in mind:
Food is required to be in original packaging, not past posted expiration date and does not require heating
Blankets must be brand new, odor free, and in original packaging.
There are some things the community center cannot accept at this time:
New or Used (including gently used) toys, clothing, stuffed animals, bedding, or candy
Gift wrapped items
New or used medical supplies or equipment
Just because the Christmas holiday is over doesn't mean the spirit of giving and generosity has to go away. If you can give a little to help those in need in our community, it would be very much appreciated.
Stay warm out there, Central Texas.
Texas' 30 Most Dangerous Counties For Driving
Texas is a large state with multiple highways to help keep us connected. Unfortunately these same roads can cause trouble and grief if you're not careful. Take a look at the list of Texas counties and the most deadly road located there based on fatal accidents.
14 Cities with the Highest STD Rates in Texas
Always remember to protect yourself and get tested frequently. Talk about your sexual history with any new partners and play it safe.
Texas Crime Statistics By City
Check to see how crime compares in your city versus elsewhere.