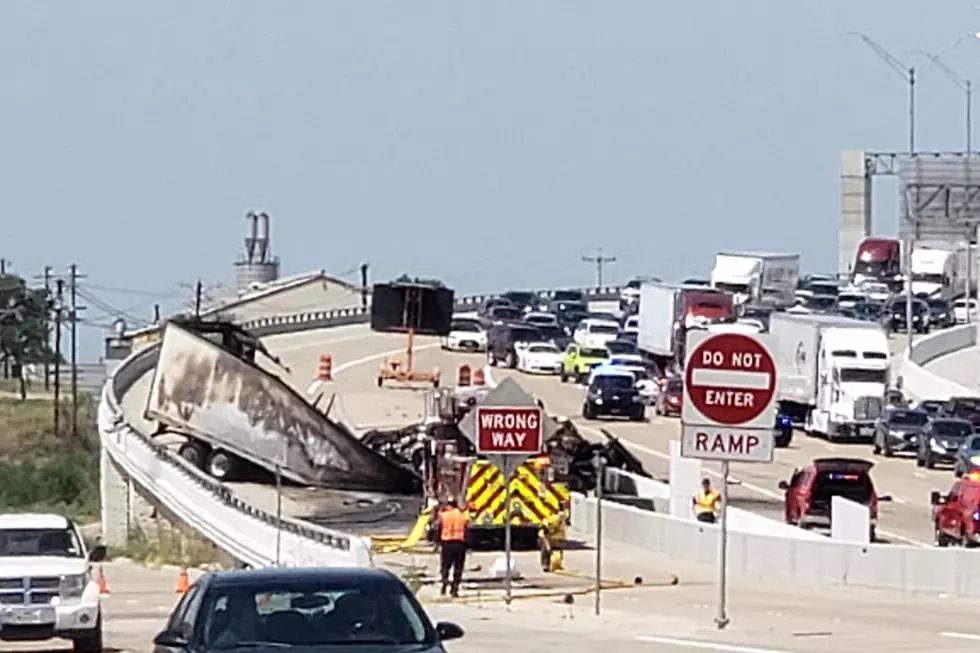 Multi-Vehicle Crash Stalling North, Southbound I-35 in Temple
Townsquare Media
Traffic along both northbound and southbound Interstate 35 in Temple was being diverted to frontage roads and around the scene of an 8-vehicle crash Sunday afternoon.
At 2:13 PM, Temple Fire & Rescue advised that there had been a collision between an 18-wheeler and at least one sedan just north of the intersection of I-35 and West Nugent. Witnesses reported seeing heavy smoke from the area, and TF&R reported damage to a concrete median.
At 3:20 PM, TxDOT issued an alert stating that there'd been a crash involving at eight vehicles, and that two tractor-trailer rigs and six sedans were involved in the collision. One of the large trucks did burn. When I arrived at the scene to take the photo above, that fire had been extinguished.
Traffic was being diverted to Loop 363 at both ends of town, though some traffic was trickling through on the highway and being directed and diverted by emergency responders. TxDOT estimated it might take at least two hours to clear the scene, then get traffic moving at a normal pace again.
If you can avoid driving through Temple, you're advised to do so or find a way around. Loop 363 is an option, but expect delays. 317 west of town will get you north and south, but watch for delays due to continued construction.