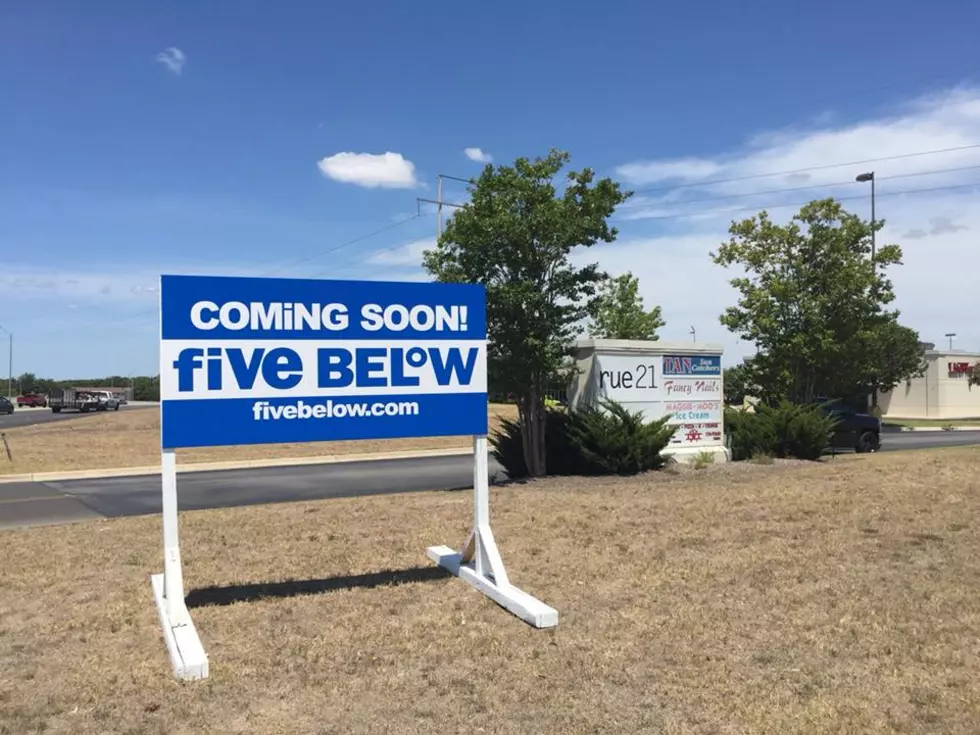 New Bargain Store Coming to Central Texas Area
Choose Temple, Facebook
The Temple area has seen so much growth over the past couple years with all varieties  of stores and restaurants, and we'll soon be adding another to the collection.
A Five Below store will be placed in the Temple Towne Center complex. The TTC already features stores such as Marshall's, Ross, Shoe Carnival, Staples, Bed Bath & Beyond, and more.
Five Below is a discount store that has a variety of different items that are a maximum of five dollars. Yes, you read that correctly: five dollars! Phone cases, back to school items, tech items, and many more.
It will be placed where the Charming Charlie's store was previously located. We aren't sure when the store is scheduled to open, but we are sure it will make a splash in the Temple community. To check out what all Five Below has to offer, check out their website fivebelow.com.