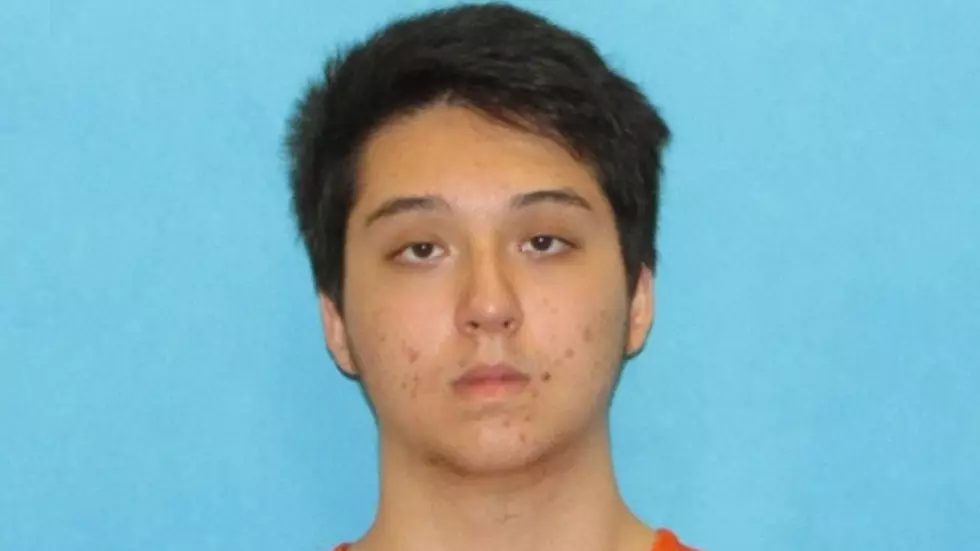 Officials Say Texas Teen Planned Mass Shooting, Pledged Loyalty to ISIS
Matin Azizi-Yarand - Plano Police Department Photo
A Plano teenager has been charged with criminal solicitation of capital murder and making a terroristic threat after authorities say he tried to recruit accomplices for a planned mass shooting at a mall.
KTVT-TV
reports that 17-year-old Matin Azizi-Yarand planned to carry out a mass shooting at the Sonebriar Centre - a busy shopping mall in Frisco. FBI officials say he authored a manifesto claiming he was in contact with ISIS, and that his attack would be retaliation for a perceived war on Islam by the United States.
Azizi-Yarand, a student at Plano West Senior High, reportedly planned to carry out the attack in May. He came on the FBI's radar after attempting to recruit accomplices on social media. He eventually made contact with an undercover FBI agent, who he allegedly tried to funnel money to in order to purchase firearms. Police say he later spent $1,400 on weapons and tactical gear on his own.
KTVT-TV published quotes attributed to Azizi-Yarand by the FBI in which he allegedly expressed a desire to travel to Pakistan to officially join ISIS, attack a Hindu temple in his community, and douse a mall security guard in gasoline.
Excerpts from a manifesto and conversations attributed to Azizi-Yarand's are available on KTVT-TV's website. If he's found guilty, the teen could face life in prison.