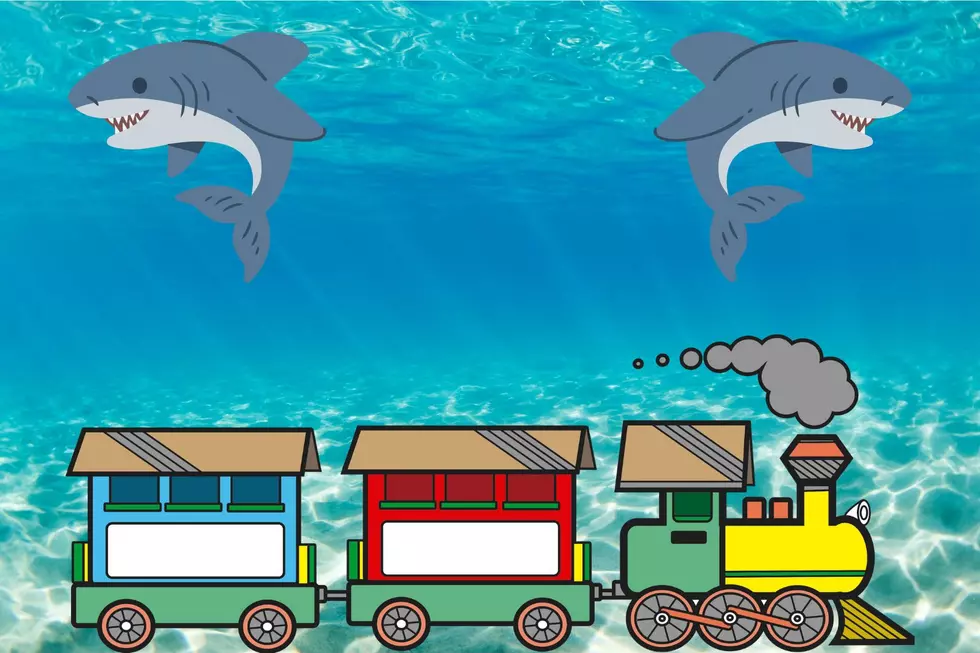 One Train In Houston, Texas Lets You See Sharks Without Being Underwater
Canva
For some of us, creatures underwater are very interesting. Various fish and other animals the call the sea their home eventually want to be seen in some form. Some even are tasked with making sure the animals are safe in nature.
But for most of us, the closest we'll get to any type of sea animals is either at the beach or in an aquarium. We've all seen fish swimming in the sea haven't we? But if you're like me, the risk of other somewhat scary animals such as a jellyfish stops me from swimming out too far into the ocean.
Then there's this animal we all know and are somewhat wary of. Sharks. Most of us tend to avoid getting near sharks.
But one aquarium in Texas has a way to see sharks, without even going underwater.
Houston Aquarium Underwater Train Ride
Not only is this train ride underwater, but it's through the center of the shark tank itself. Now, for those getting a little unnerved, don't worry. This train ride won't even get you wet. Just look at this photo from the aquarium itself:
I have to be honest, this photo has really sold me on the idea of an underwater train ride. According to Narcity, the train even stops in the middle of the tank so you can take in all the animals in the tank, and not just sharks.
Has anyone gone on this train ride? Let us know by sending us a message using the chat feature on our FREE station app!
Top 25 Delicious Foods & Drinks That Define The Great State of Texas!
There's more to Texas than just Dallas Cowboys and oil in fact, Texas has helped shape the taste of America. From BBQ, to Tex Mex to Ice Cream and beyond, Texas has introduced the rest of the U.S. to the Texas way of life through food. So what foods and drink make Texas so special? Let's take a look.
10 Myths About Texas That Even Some Natives Believe
Everything's bigger in Texas, including the tall tales! Our state can seem pretty strange to people from far away, or even our immediate neighbors. There are several myths about Texas that range from quirky to fun and just plain ignorant and insulting, and even some people born and raised her believe 'em. Here are a few we can dispel today.
Test Your Texas: How Many of These Jeopardy! Questions Can You Answer?
Jeopardy! as we know it has been on the air since 1984, but the show got its start way back 1964.
Over the decades, the writers have managed to keep coming up with challenging questions to test the intellectual might of America's best and brightest (and sometimes softball questions for celebrities).
Texas is a place packed with personality, culture, and history, and there've been hundreds of questions/answers about the Lone Star State. Let's take a look at a few recent ones, and keep an eye out because we'll add more soon to test your Texas trivia skills and challenge newcomers.
How many of these can you get right without Googling?
21 Texas Town Names Outsiders Can't Pronounce
Have you ever heard someone call Killeen "Kye-lean" or Salado "Salad-oh"? That's just the tip of the Texas mispronunciation iceberg. Here are the towns and cities most folks who didn't grow up in Texas don't have a clue how to pronounce.