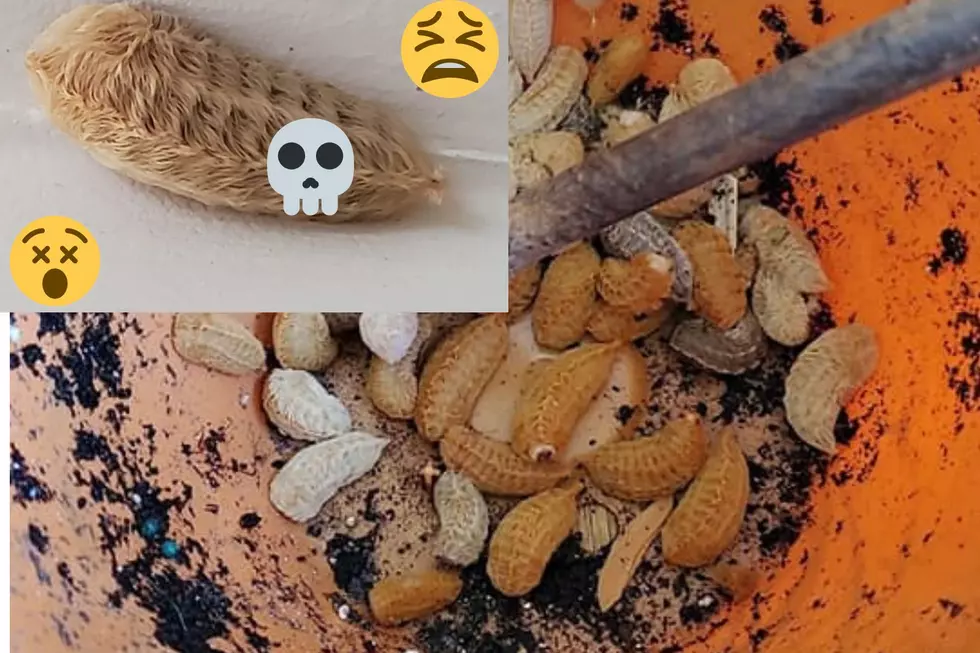 Beware This Fuzzy Little Menace in Killeen, Texas
Facebook/ Canva
As we get into celebrating the harvest season here in the Killeen, Texas area, there are a lot of things that we look forward to. One thing I can say I definitely look forward to is the variety delicious harvest vegetables that we can turn into yummy fall dishes.
For all the fun stuff happening this season, there has to be a balance, right? Part of the darker side of the season is a fuzzy little insect that is anything but cute and cuddly.
BE VERY CAREFUL DURING THE HARVEST SEASON IN CENTRAL TEXAS
There are some things that we need to be very cautious of this fall season, things that can actually harm us a great deal. The so-called "puss caterpillar" is one of them.
Check out the little guy in the picture below. A lot of people think that this is nothing more than a peanut shell, but the reality this is by far one of the most dangerous caterpillars in Texas. The pain of their sting alone brings so much pain and agony to a person.
BEWARE OF ALL THE DANGEROUS CREATURES THIS HARVEST SEASON IN CENTRAL TEXAS
Texas A&M has a handy write-up on the puss caterpillar, known to researchers as Megalopyge opercularis, the southern flannel moth, or asp. The gist: when one of these little tribble-looking insects rubs against a person's exposed skin, their venomous hairs stick in our flesh and can cause a severe burning and stinging sensation.
WHAT IF I GET STUNG?
If you have an encounter with one of these insects, TAMU recommends applying an ice pack to the sting and taking an antihistamine. You can remove any of the hairs that have stuck in your skin with a piece of tape.
Of course, if you have a severe allergic reaction and have trouble breathing, you need to get to an emergency room pronto.
10 Easy Things to Grow In Your Texas Garden
Whether you're an amateur, novice, or pro, these plants are easy to grow in any Texas garden.
5 Beautiful State Parks Near Central Texas
10 Cheapest Texas Getaways
June 18 was National Wanna Get Away Day, and it got us to thinking of where Texans can get away from it all this summer and have a great time without breaking the bank.