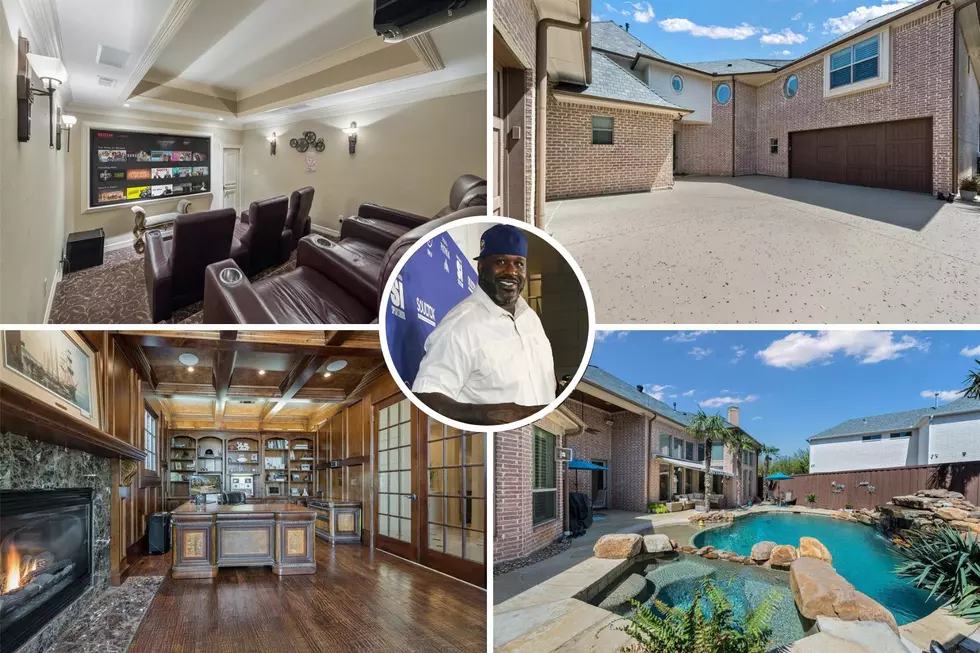 Shaq Dunks Into Dallas, Texas: Look at The Big Aristotle's New House
Redfin/Getty Images/Canva
It's time to say welcome and howdy to the latest resident of Dallas, Texas. Shaquille O'Neal, who we've talked about coming to the Lone Star State, has finally settled into his new home. But now the main question on everyone's mind was simple - what does Shaq's Texas getaway look like inside?
What does Shaq's new house look like?
It's a question that pops up whenever a celebrity moves to new place. Will their house be bigger or smaller? How many cars will they have?
Or the biggest question of all, how much does this new place cost? According to Redfin, was sold for a staggering $1,224,900. And yes, I think all of us wish they had that type of money to buy whatever they wanted.
Let's take a look at the description from Redfin:
"Open to the kitchen and breakfast room is the great room with soaring ceilings, gas fireplace, and wall of windows overlooking the pool. The dream kitchen offers upscale appliances including 6 burner Wolf gas range, granite CT, and large island. The master suite is an amazing retreat having a large sitting area, dramatic lighting, and spa-like bath. There is also an ensuite guest room downstairs. Upstairs are three spacious ensuite bedrooms, the perfect media room, and two huge floored walk-in attic spaces for storage. Gated access to the 3 car court and garage. Relax in the oasis back yard which offers an awning covered patio and large pool with attached spa, & rock waterfall."
Shaq also should his Florida mansion to live here in Texas, according to The New York Post. So talk about going from one hot place to another hot place am I right?
His generosity is already being felt in the area too:
Yes he's still continuing his random acts of kindness, which have to be big because we all know the saying in Texas. Personally, it's one of my favorite things about Shaq, his caring of others.
So enough talk, let examine the new home of Shaquille O'Neal already!
Shaq Dunks Into Dallas, Texas: Look at The Big Aristotle's New House
Shaq's new home in the Lone Star State has finally been revealed. Let's take a peek inside and bask in its glory, shall we?
Now that's a home I wish I lived in.
Let's Explore The Silo at the Laughing Llama Farm in Troy
Want To Ship Yourself Away? A Company In Waco, Texas Could Help
Want to stay in a shipping container without the worry of being shipped away? We've got just the ticket.
Seashells By The...Forest? This Stylistic Airbnb is Bursting With Magic
Ever wanted to live in a seashell? Now you can! Mermaids aren't included, sorry for the inconvenience.