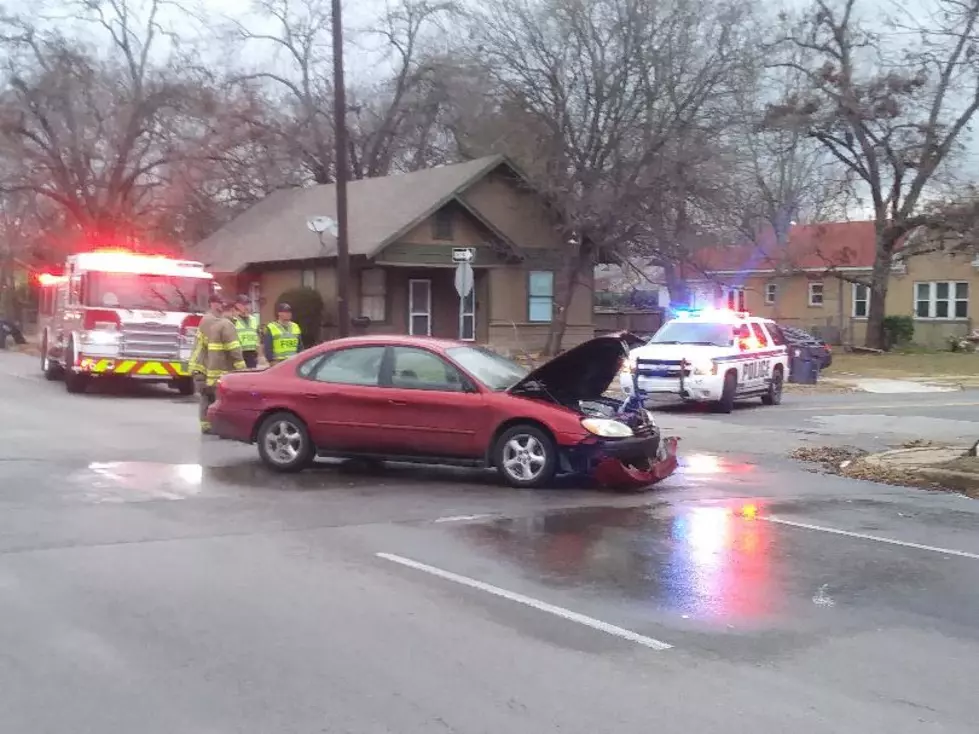 Sunday Afternoon Crash Goes Up in Flames
Greg Crosby, KWTX
There are red lights and stop signs for a reason, as one driver was reminded the hard way Sunday afternoon.
KWTX's Greg Crosby reports that a driver and a passenger were struck by another vehicle at the corner of 26th Street and Morrow Avenue in Waco around 3:45 PM. The impact of the crash caused the Camry to spin out, and the Taurus went up in flames.
Police say the driver of the Taurus failed to stop at a stop sign.
The driver and passenger in the Camry were taken to the hospital for minor injuries, and the driver of the Taurus was uninjured but received a citation for running the stop sign.