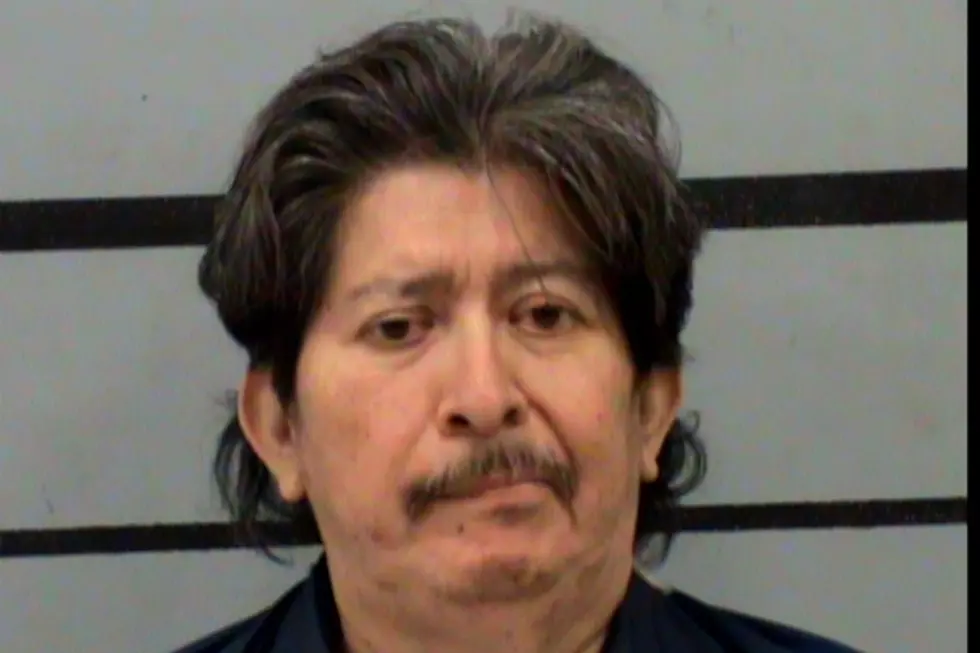 Suspect Arrested in McLennan County Realtor Cyber Stalking Case
Andy Castillo - Lubbock County Sheriff's Office Photo
Police say they've tracked down and arrested a man who recently targeted female real estate agents in Central Texas with disgusting photos and messages, then sent them pictures of their own children with disturbing text.
Lubbock County Jail records indicate Castillo was booked at 11:02 AM Monday and charged with criminal solicitation to commit aggravated sexual assault of a child. He remained in custody Tuesday. Bond information was not available.
Carroll reports that shortly before Christmas, six female real estate agents in the Waco area contacted the McLennan County Sheriff's Office to report they'd received graphic photos and lewd comments from spoofed cell phone numbers. Things got worse when the person behind the phone began sending them photos of their children, also accompanied by lewd comments describing what they wanted to do to the kids.
McLennan County detective Joseph Scaramucci was on the case, and News 10 reports that he and officers with the Lubbock Police Department caught Castillo in the act Monday. Detectives believe Castillo may have targeted women in at least 20 other cities across 10 states.
Since breaking the news of Castillo's arrest, McLennan County Sheriff Parnell McNamara has told News 10 that women in Louisiana and California have contacted his office to say they've been targeted as well - one for as long as a year.
Investigators are working to determine if Castillo may be behind similar cyber stalking cases in Arizona, Florida, Nevada, New York, Washington, and Washington D.C.
I can't even imagine the state of mind someone would have to be in to text such sick stuff to dozens of women across so many states, or to be so vile as to send them pictures of their children.
"This ended up much larger than what we ever imagined," McNamara told News 10. "I think his motive is he's just a dirty, nasty, sick pervert. That's the motive. That's what this guy is."
I'm no expert, but sick or not, it seems to me someone who can so skillfully mask his number and continue getting away with this for such a long time has a mind that, while definitely warped, works just fine. Thankfully, most criminal eventually make a mistake and get themselves caught.
Hopefully the women Castillo's suspected of targeting can breathe a sigh of relief now that he's in custody.
Enter your number to get our free mobile app