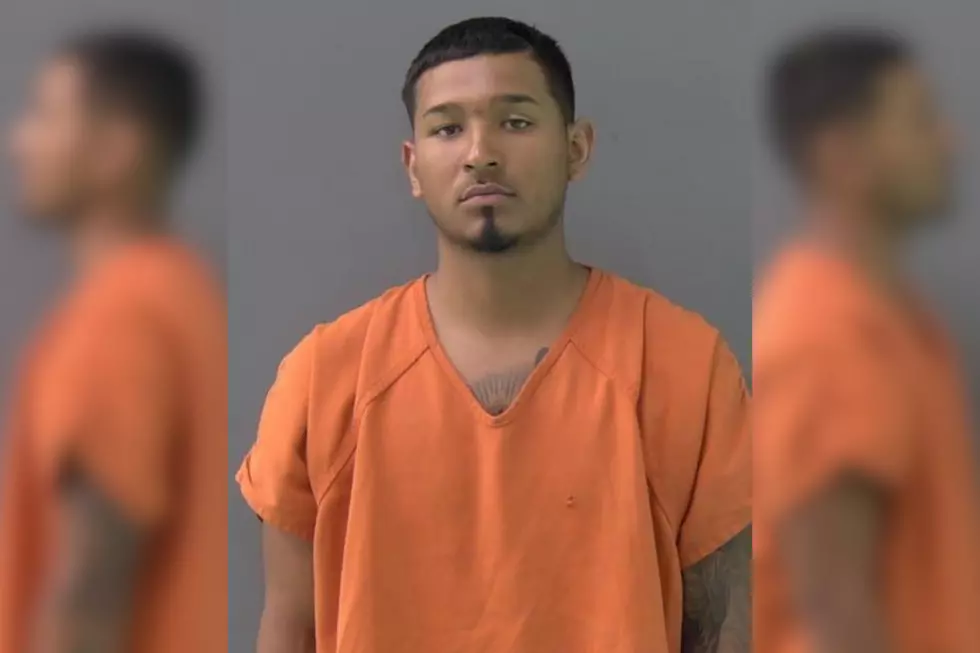 Temple Police Make Arrest in Fatal Street Racing Case
Juan Carlos Lumbreras - Bell County Jail Photo
A Temple man has been charged in connection to a street race in which another man was fatally injured back in February.
23-year-old Juan Carlos Lumbreras was arrested Thursday, August 27 in Belton and charged with Racing on Highway Causing Bodily Injury/Death and for Accident Involving Personal Injury/Death. Both offenses are second degree felonies.
According to Bell County Jail records, Lumberas was booked at 7:35 PM Thursday. He remained in the jail Friday morning, but no bond amount was listed.
Police say that on Saturday, February 8, 2020, Lumberas and 22-year-old Miguel Berumen were involved in an illegal street race on South General Bruce Drive in Temple near South 57th Street when Berumen struck another vehicle from behind. Berumen lost control and was ejected from his vehicle.
A warrant for Lumberas' arrest was issued on April 16, and he was taken into custody by police in Belton Thursday, August 27.
Under Texas law, participation in an illegal street race is considered a Class B misdemeanor punishable by a fine of up to $2,000 and/or up to 180 days in jail. Your driver's license can be suspended for up to a year, and you might get a hefty amount of community service to complete (usually around 10 hours). Repeat offenses can result in higher fines and jail time.
If someone is injured during the race, the charge becomes a third degree felony with a punishment of up to 10 years in prison.
If the injuries are serious enough or there's a fatality, the charge becomes a second degree felony and you can face 20 years in prison and a $10,000 fine. Multiple such charges could get you a life sentence.
Street racers can also face charges of speeding, reckless driving, and evading police, and financially responsible for damages they cause.
Basically, it's not worth ending someone's life, getting anyone hurt, or going to jail just to prove yourself to someone on the street. Take it to a track or your private property if it means that much to you, but leave the rest of us alone. We have enough idiocy to watch out for while driving.
Enter your number to get our free mobile app
KEEP READING: Scroll to see what the big headlines were the year you were born