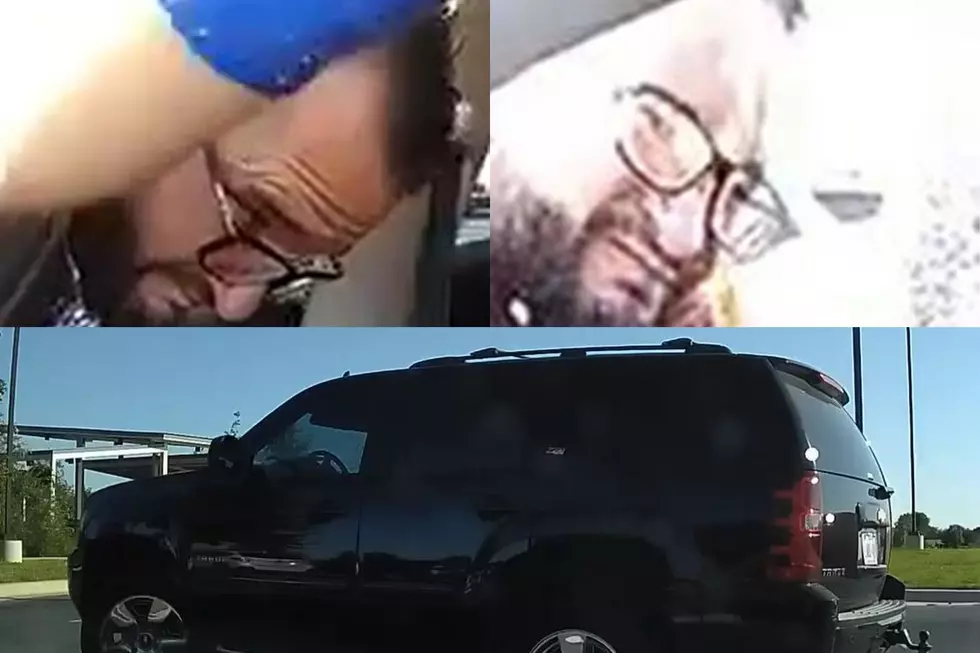 Temple Police Searching for Car Burglary Suspect
Images Courtesy of Temple Police Department
Temple police are hoping someone out there recognizes a man suspected of breaking into a car earlier this month and getting away with some ill-gotten loot.
Temple PD spokesman Chris Christoff reports that the break-in occurred around 4:50 PM Tuesday, October 8 near the 4000 block of Central Pointe Expressway.
The victim told police the suspect stole radar equipment from the vehicle.
Below are images police have released of the suspect, along with a picture of what they believe to be his vehicle - a black Chevy Tahoe.
If you have any information that could help police get in touch with this guy and have a little chat, give Temple PD a call at (254) 298-5500. You can also submit an anonymous tip to Bell County Crime Stoppers at (254) 526-TIPS (8477), bellcountycrimestoppers.com, or via the P3Tips app. Information submitted to Crime Stoppers that results in an arrest could net a cash reward of up to $1,000.
I feel this one. My car was broken into one night while I was moving about 11 years ago, and the thieves made off with my laptop and plenty of irreplaceable things. I hope police can track down whoever's responsible in this case.