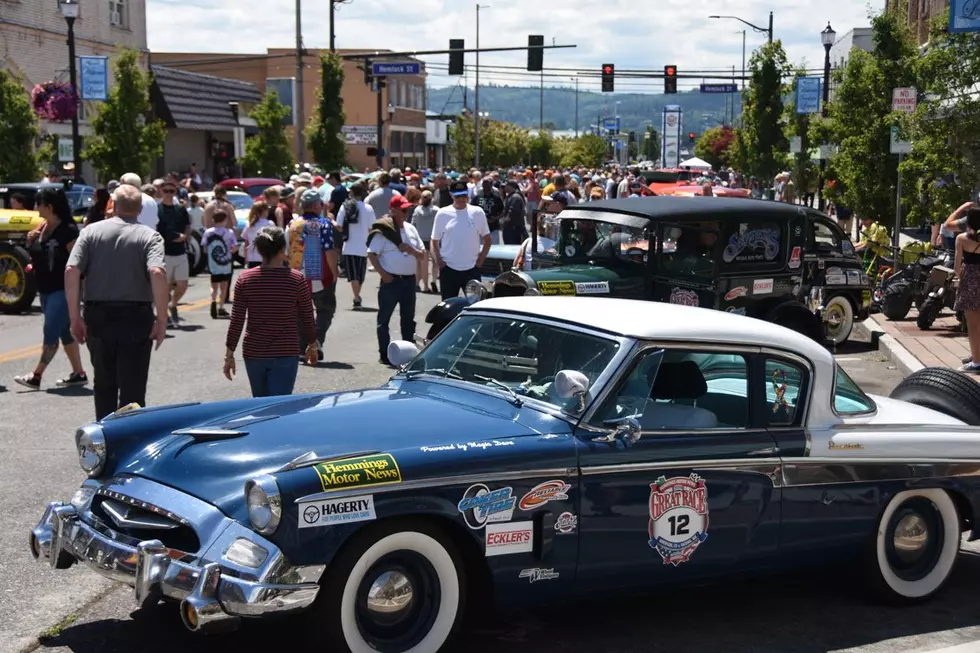 Temple Will Be a Stop On the 2021 Great Race This Saturday
Photo Courtesy of Kahn Media
If you and your family love classic cars, you need to be at Temple's Santa Fe Plaza this Saturday, June 19 to see the beauties rolling into town as part of the Hemming's Motor News Great Race.
Downtown Temple is an overnight stop along this year's race, which starts at 8AM Saturday in San Antonio and will end up in Greenville, South Carolina by June 27.
Drivers are expected to be at Santa Fe Plaza by 4:45 PM Saturday, and you're welcome to come out to get an up-close look at vintage cars from around the world and meet some of the drivers. There's no charge to stop by, and it's a great opportunity to spend an evening in our beautiful Downtown with your family.
There are about 120 antique cars in this year's "race", which isn't reeeaaally a race. Well, not in the traditional sense anyway. It's not so much a straight-forward speed race as it is a time/speed/distance rally.
What's the difference? Well, drivers and their navigators are given incredibly precise instructions each day that detail every single move they've got to make down to the second, and they'll be scored at secret checkpoints along the route. They're penalized for every second, whether they show up early or late!
The lowest score will win, just like in golf. The idea is to be super precise.
The cars involved are all early models ranging from the early to mid-20th century that have been lovingly restored and detailed. If you know someone who loves antique cars, you definitely need to get them out of the house this Saturday so they can enjoy this rare opportunity!
The video below is from 2019, but gives you a clearer idea of what the Great Race is and what sort of vehicles you're likely to see when they roll through Temple this weekend.
LOOK: See the iconic cars that debuted the year you were born
50 Famous Brands That No Longer Exist
CHECK IT OUT: 100 sports records and the stories behind them