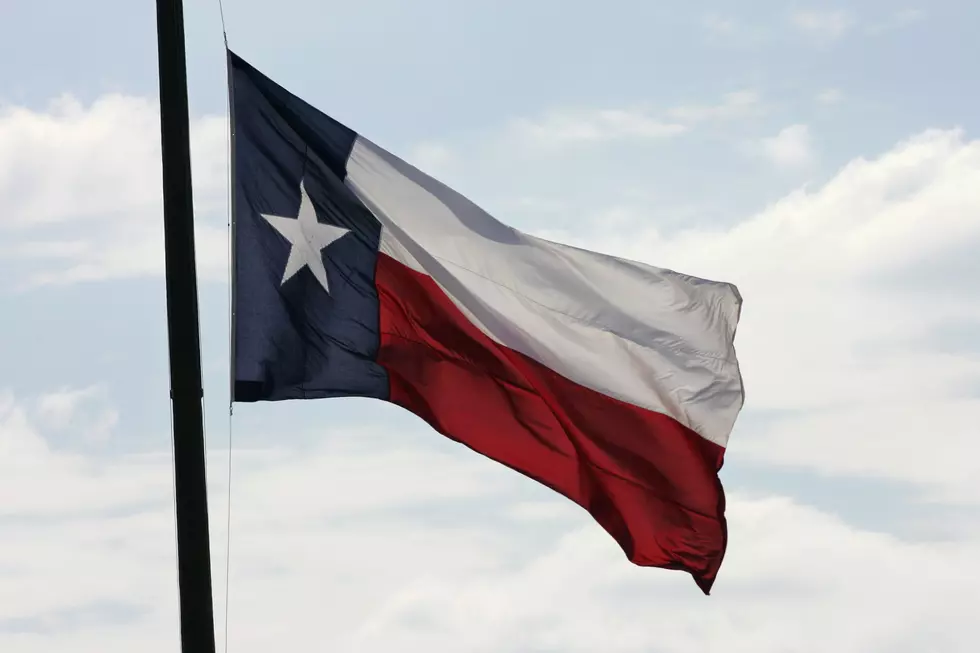 Texas Became the 28th State 174 Years Ago Today
Getty Images
On March 2, 1836, Texas declared her independence from the Republic of Mexico. By April 21 of the following year, the war for Texas' independence was won, and the Republic of Texas was born.
March 2 is celebrated across the state as Texas Independence Day, but today is a significant anniversary as well. On December 29, 1845, Texas was formally annexed into the United States.
Many people in both the U.S. and Texas had been open to and even enthusiastic about the idea of Texas joining the Union. Among them was Sam Houston, who had defeated Santa Anna's forces at the Battle of San Jacinto and would go on to serve as the first President of the Republic of Texas.
U.S. President Martin van Buren's administration, however, didn't move forward with efforts to annex Texas after her victory of Mexico because Mexico had threatened war if it happened. Texas and Mexico were still at odds over disputed territories. When U.S. President John Tyler with the support of President-elect James K. Polk finally got annexation through Congress and Texas joined the Union, Mexico restrained itself for a time after severing diplomatic relations.
Enter your number to get our free mobile app
It didn't take long for tensions to boil over though, and on May 13, 1846, the U.S. declared war on Mexico following skirmishes in disputed territory and failed negotiations with Mexico to purchase much of the land. The Mexican-American war would end with victory for the U.S., which then annexed territories roughly the size of Western Europe.
Texas entered the Union under contentious circumstances, and the state later declared its secession on February 1, 1861 with strong objections from Sam Houston, who refused to take an oath to the Confederacy.
Houston passed away in 1863, never having the opportunity to see Texas fully restored to the Union in March of 1870.
Not everyone favored Texas becoming a state, and even Sam Houston said that if the U.S. didn't make up its mind about annexation that the Republic would do just fine without her. We'll never know if that was true, but even today's Texans tend to be fiercely independent in spirit and proud of our state's unique history and culture born in the spirit of determining our own destiny.
There's too much rich history here to condense into a single article, but I can recommend a great read if you'd like to dive more into Texas' history. Randolph B. Campbell's Gone to Texas: A History of the Lone Star State is a fantastic comprehensive look at the forces both human and natural that made Texas what it is today. It's often assigned as a textbook by Texas history professors, but it doesn't read like one and is a real page-turner.