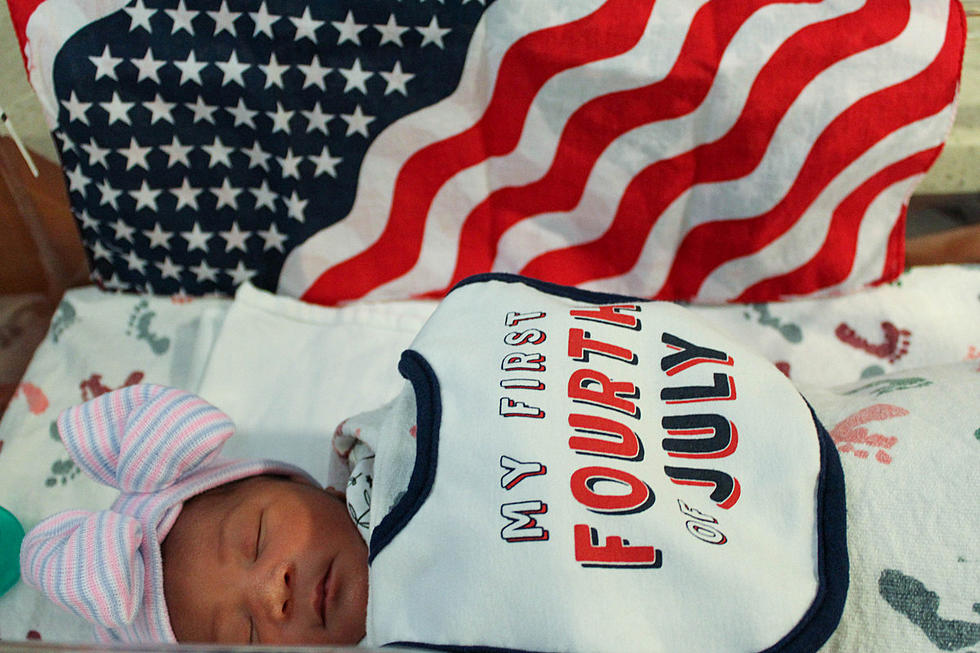 Texas Hospital Breaks Record for Deliveries with 4th of July Baby Boom
Baylor Scott & White Medical Centers
The labor and delivery room at one Texas hospital was filled with new tiny Texans over the holiday weekend.
This July 4th was a Record Breaker
According to a report from NBC DFW, the Andrews Women's Hospital at Baylor Scott & White All Saints Medical Center Fort Worth has had their hands full with a record breaking influx of births.
Boom, Babies!
The first baby boom started on June 24, and saw 25 girls and 27 boys delivered over 47 hours. On average, the hospital delivers about 16 babies a day. Just a few short days later, the hospital came across another baby boom, and  welcomed 55 babies in 44 hours, including one set of twin girls. That's 107 baby deliveries in just 91 hours!
We Were Due
Three years ago in 2018, was the last record breaking amount of deliveries.
"Monday and Tuesday we hit 55 and continue to break our own records,"  Dr. Jay Herd, OBGYN at Baylor Scott and White All Saints Medical Center told NBC DFW. "We thought it was going to be higher the last few months because of the pandemic, but didn't see the baby boom until now so people must've gotten more reassured."
2021 Is Really Delivering
In 2020, Andrews Women's Hospital delivered 6,000 babies, including 100 sets of twins and two triplets. We're just halfway through 2021, but at the rate the hospital is going, they will most likely welcome more than 6,000 babies this year.
Labor & delivery and neonatal intensive care unit (NICU) teams at Baylor Scott & White medical centers throughout Texas make it a point to help support families who spend holidays in their hospitals. Check out some of photos of the new tiny Texans below.
TINIEST TEXANS™ at Baylor Scott & White Medical Centers
Baylor Scott & White Labor & Delivery saw an explosion of baby births in late June and early July. Here are a few of the bundles of joy that arrived.
KEEP READING: Here are the most popular baby names in every state
Using March 2019 data from the
Social Security Administration
,
Stacker
compiled a list of the most popular names in each of the 50 states and Washington D.C., according to their 2018 SSA rankings. The top five boy names and top five girl names are listed for each state, as well as the number of babies born in 2018 with that name. Historically common names like Michael only made the top five in three states, while the less common name Harper ranks in the top five for 22 states.
Curious what names are trending in your home state? Keep reading to see if your name made the top five -- or to find inspiration for naming your baby.
LOOK: The most popular biblical baby names