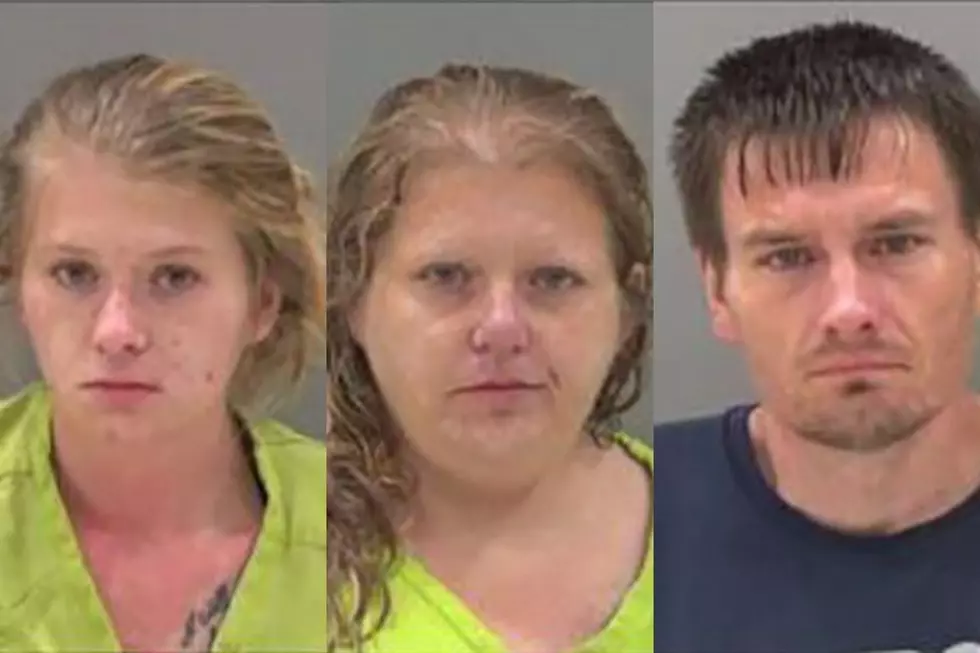 Texas Infant on Life Support After being Dosed with Heroin
Destiney Harbour, Christin Bradley, and Dustin Smock - Tom Green County Jail Photos
Authorities believe that a baby in San Angelo was injected with heroin after the baby was found unresponsive.
According to a report from KHOU, a 2-month-old baby girl is on life support at Cook's Children's Hospital. The infant was originally transported to Shannon Medical Center, but was transferred after the infant tested positive for heroin, injection marks were discovered on her body.
Officials responded to the 2200 block of Webster Avenue after receiving a call about an unresponsive infant on Sunday morning. Police have stated that the baby girl was born in the home in August and had not received any medical care in the time since her birth.
21-year-old Destiney Harbour, the baby's mother, was arrested and is being charged with serious bodily injury to a child. Harbour's mother, Christin Bradley,37, and boyfriend Dustin Smock,34, were also arrested for the same charges. Police say that their investigation into the abuse is ongoing and that more charges may be brought against the three.
Officers found a plethora of drugs in the home such as heroin, methamphetamine, marijuana, pills, and drug paraphernalia.
Tom Green County Jail records indicate that Bradley is no longer in police custody. Harbour and Smock remained in the jail Thursday evening. Harbour's bonds totalled $100,000, while Smock's totalled $50,000.
This is absolutely horrific. No child deserves to suffer like this because their parents can't control their urges. Please keep the baby in your thoughts and prayers.
Enter your number to get our free mobile app
These Are the Hometown Heroes Living Right Here in Central Texas