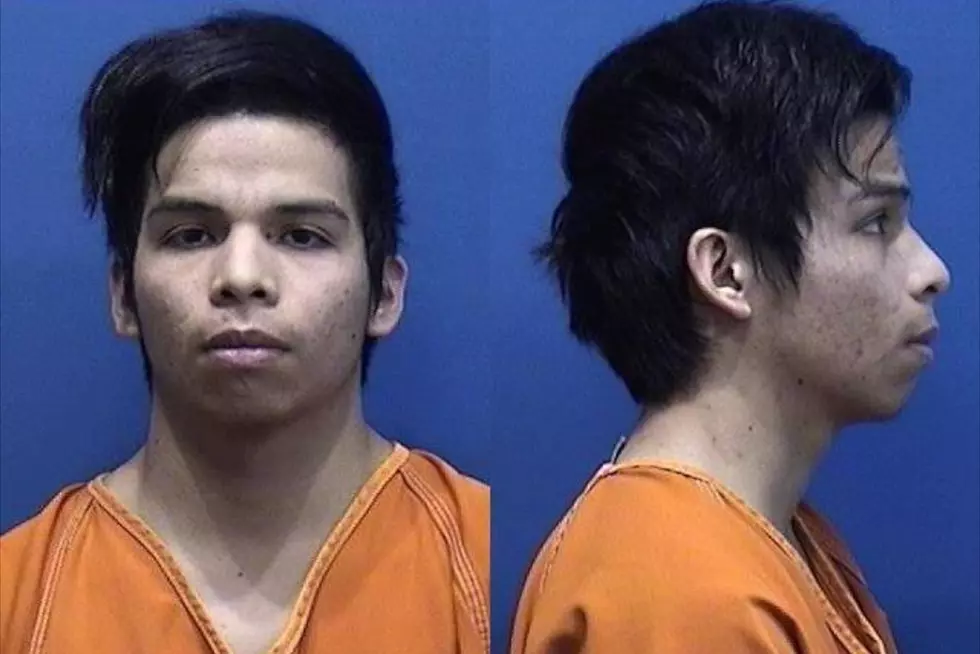 Texas Man Killed Pregnant Sister, Said She Was 'Embarassment'
Eduardo Arevalo - The Colony Police Department Photo
It's the time of year when we're supposed to be celebrating life and the people we hold dear, but one family is coping with the fact that a family member committed a chilling crime against one of their own.
KRIV-TV reports that 19-year-old Eduardo Arevalo of The Colony, Texas has confessed to strangling his 23-year-old sister, Viridiana, and hiding her body. His reason for murdering his sister? According to police, she was eight months pregnant, and he considered this an embarrassment to his family.
Viridiana was reported missing by her boyfriend on December 17, KRIV reports. Her family found a note in which Viridiana supposedly wrote about wanting to end her life. Police say her brother has since confessed to writing that note.
Eduardo reportedly strangled his sister, then put her body in the trunk of his car and hid her in a remote location. He later retrieved Viridiana's body and placed her in an alleyway near his family's home, where she was later discovered.
KTVT-TV reports that Eduardo wanted her body to be found and their parents to be notified.
Gee, Eduardo. That was very thoughtful of you. Ugh.
Police say they identified Eduardo as a suspect using video obtained from a camera near the alleyway. He's been charged with capital murder because his sister was pregnant, and more charges may be pending.
It hurts my heart to report such grim news days before Christmas, but this story is a reminder to hold close and cherish the people who mean the most to you, to be involved in their lives and in tune with what they're doing or going through, and to encourage anyone who's displaying symptoms of mental illness to seek help.
Be safe out there, Central Texas.
Enter your number to get our free mobile app