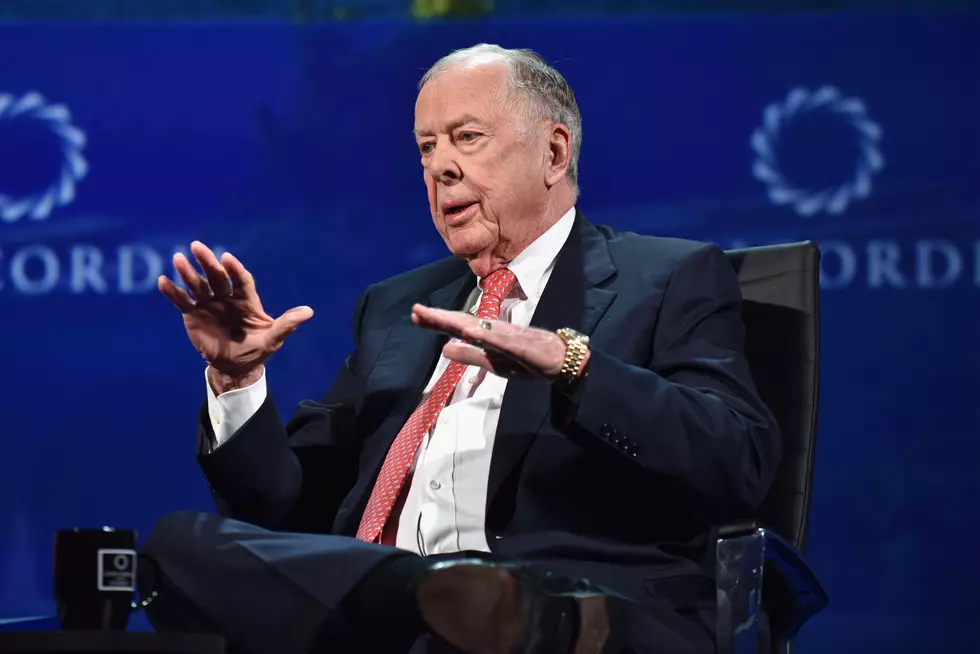 Texas Oil Tycoon T. Boone Pickens Dead at 91
Bryan Bedder
Thomas Boone Pickens has passed away at the age of 91.
WFAA-TV reports that the former oil tycoon was surrounded by family when he died at his Dallas home Wednesday. He's suffered from strokes and falls in recent years and was receiving hospice care.
Pickens was born in Holdenville, Oklahoma in May of 1928, and moved to Amarillo with his family in the late 1930's. After attending Texas A&M and Oklahoma A&M, he worked for Phillips Petroleum before venturing out on his own and founding Mesa Petroleum.
In recent years, Pickens invested heavily in renewable energy projects, particularly wind. He eventually pulled away from wind after losing millions.