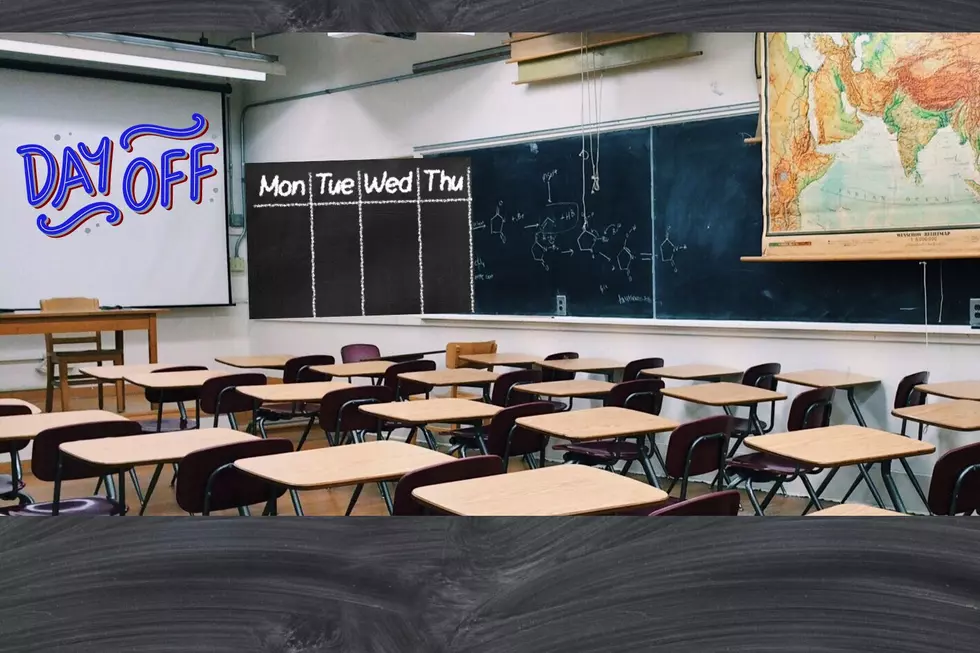 Could Killeen ISD Adopt 4-day School Week? These Texas Schools Have
Canva
What would a 4-day school week be like in Killeen, Texas? Could it happen?
There are several school districts in the state of Texas that have reduced their school schedules to run Monday through Thursday, and one of the benefits has been more teachers willing to work for them. Of course, the students aren't complaining either!
Texas Schools With 4-day Weeks
It seems like it's more difficult than ever for schools to keep educators in one place. The Texas Tribune is reporting that a four-day school week is becoming popular among rural school districts that don't always have the money to give teachers pay increases.
School districts in Texas that have switched to holding classes four days a week include Athens, Chico, Devers, and Jasper. The board of Mineral Wells Independent School District has also voted for switching to a four-day week starting this fall, saying that it would help them keep teachers in the district from going to other schools already using the schedule.
Teacher Shortages in Texas
Whatever it takes to keep teachers at schools seems like a reasonable solution. KVUE is reporting that Texas school districts facing severe staff shortages include Austin, Del Valle, Leander, Round Rock, and San Marcos. Meanwhile, Hays CISD approved a 7% pay raise for all employees this fall to fight job vacancies.
Texas Teacher Salaries
According to the National Education Association, Texas teachers earn around $7,500 less on average than teachers nationwide. Teachers in the state of Texas earn an average of $58,887 and the national average salary for teachers is $66,397.
Earlier this year, the school board voted to raise the starting salary for a beginning teacher in Killeen ISD to $56,160 for the upcoming school year. Will it be enough to make teachers stay in Central Texas?
Hook 'Em! 7 Celebrity Graduates From University of Texas at Austin
When you think of the University of Texas at Austin, what comes to your mind first? Is it celebrities? Of course, some celebrities are more vocal than others about their alma mater. Matthew McConaughey lets everyone know where he came from, so no surprises there. The actor is also a Professor of Practice at the university's Moody College of Communication, and graduated in 1993 with a Radio/TV/Film degree from UTA.
Aside from McConaughey, you might be surprised at some of the famous people who picked up a degree in the Lone Star State's capital city.
Texas Crime Statistics By City
Check to see how crime compares in your city versus elsewhere.