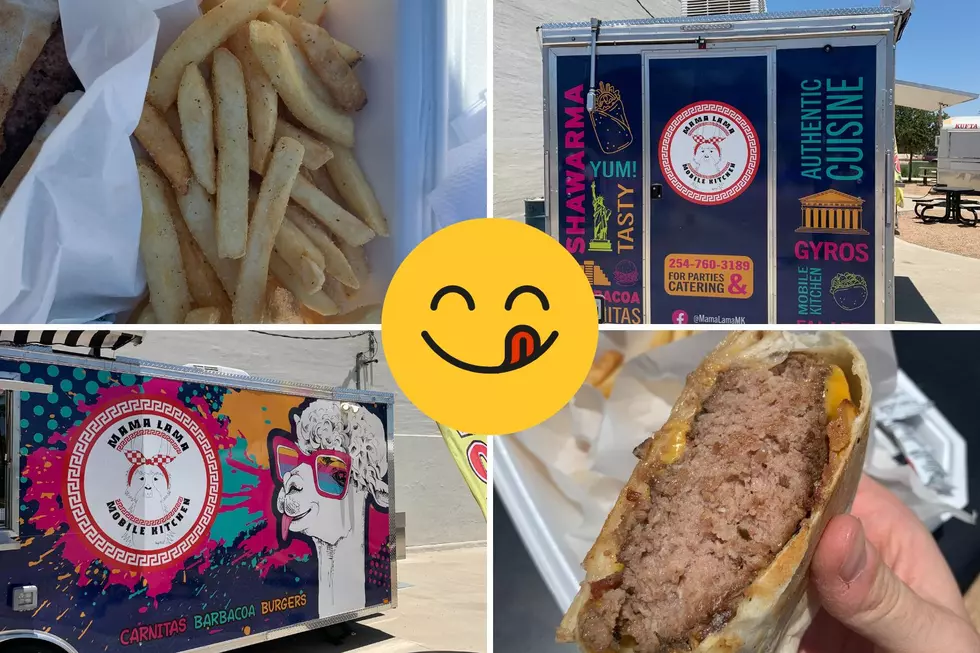 Thank You Mama Llama: One Of The Best Burgers in Temple, Texas
Tommy Paradise, Canva
It always seems like I discover something new every day in Temple. And it's been certainly fun to find more places to eat at. Variety is the spice of life after all, as they say.
So when we were alerted to food trucks open in downtown Temple, me and a coworker were definitely intrigued. We hopped into the car, and drove into the Texas heat to get some grub.
We stood in the heat for a while trying to find what we would like to chow down on, and it actually took some time to decide. There were various options, and eventually we settled on the truck named "Mama Llama."
The one thing that caught my eye at the Llama was this burger meal. It was a burger wrapped in a tortilla. With bacon and cheese.
That is something I just had to try. With or without the bacon included of course.
So after a short wait, the cook brought out the food and I'm not kidding when I say: this was worth every bite. I mean just look at this beauty:
And yes it tasted just as good as it looked. You know the food is really good when you feel heavy after you eat. I mean I needed a nap after this thing.
Now, I don't know when I going to have this burger again because it was so filling, but I can't wait until that next moment I can tell you for sure.
Hook 'Em! 7 Celebrity Graduates From University of Texas at Austin
When you think of the University of Texas at Austin, what comes to your mind first? Is it celebrities? Of course, some celebrities are more vocal than others about their alma mater. Matthew McConaughey lets everyone know where he came from, so no surprises there. The actor is also a Professor of Practice at the university's Moody College of Communication, and graduated in 1993 with a Radio/TV/Film degree from UTA.
Aside from McConaughey, you might be surprised at some of the famous people who picked up a degree in the Lone Star State's capital city.
Seashells By The...Forest? This Stylistic Airbnb is Bursting With Magic
Ever wanted to live in a seashell? Now you can! Mermaids aren't included, sorry for the inconvenience.
Feeling Free? Clothing Optional Boat Airbnb Sets Sail in Terlingua, Texas
Feel like getting a full-body tan on a deserted island? This
stranded boat
may be the ticket you're looking for!
Are You Moving To Temple, Texas? Be Aware of These Annoying Things
I was excited to move to Temple and start a new chapter in my life, and while life here's been good so far, the moving part...well, not so much. Here are a few things I learned that might help you out if you're looking to make this place home.